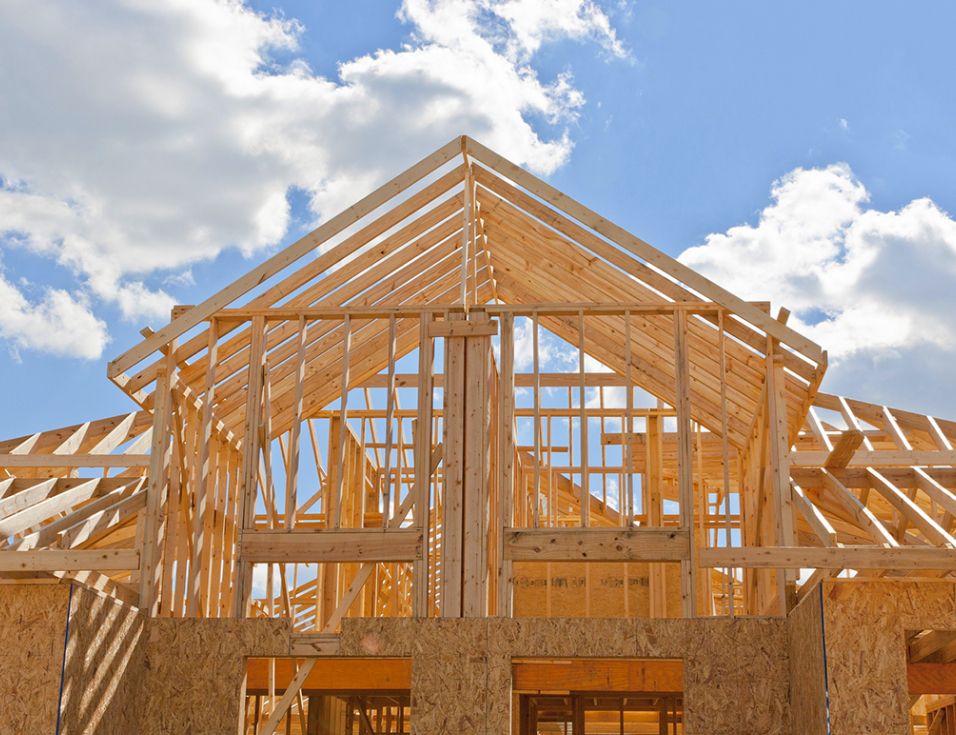 Build on your Own Lot with Landmark Fine Homes
Landmark Fine Homes is the perfect partner for you if you want to build a house on your own land in the Oklahoma City metro area. Whether you already own a lot or acreage or need our help to find it, we're your partner if you want to build a home on your own lot. Our team has the floor plans and expertise to make your plans a reality.

So many Oklahomans have a vision of what their dream home looks like, but they don't know how to get started. Even more homeowners have told us they want to find "that perfect spot" but haven't had any luck on their own. That's where our team comes in. We can help with both!

If you are looking for a place to start, check out one of our acreage communitities. Lincoln Ridge in Tuttle offers 1 acre homesites. If you are looking for something a little smaller, be sure and check out The Preserve at Parkside, Prairie Estates or Montoro Ridge. All three of these communities offer 1/2 acre lots. Our acreage communities offer floor plans 2,000 square feet and up that can be built on your own land.

View Our Floor Plan Options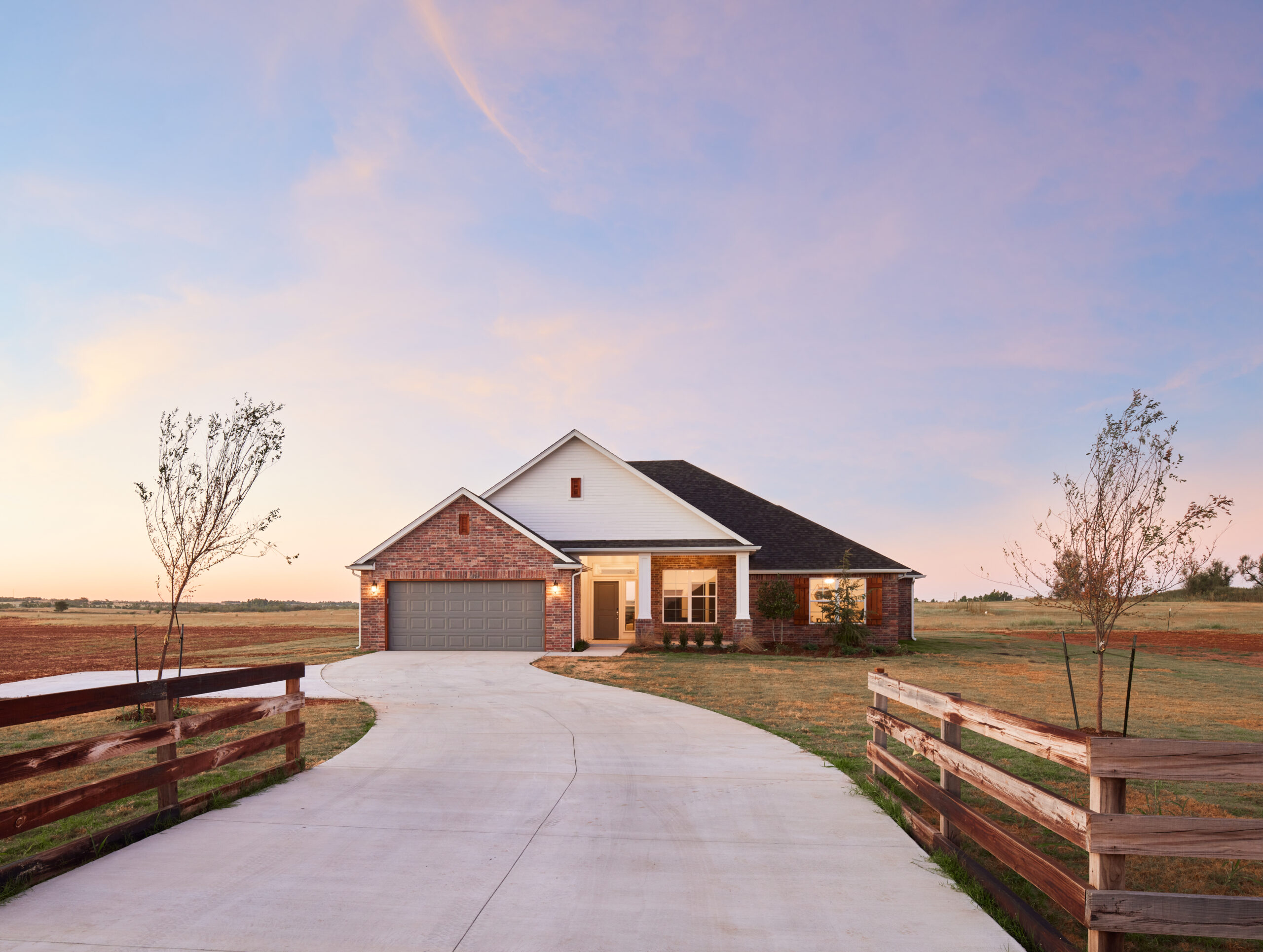 Budgeting for Building on Your Land
Budgeting can be one of the most challenging aspects when it comes to building a house on your own land as there are many factors that should not be overlooked. Some lenders will tell you to expect to pay about 15 to 25% more than you initially plan on. It's easy to forget design and style options, so having some padding is always a good idea. Be honest about your budget with our team, because making the right choices can make the process go much more seamlessly.

Our team can help you determine an accurate cost for building a house on your own land and can make sure you're considering often-forgotten expenses such as the cost of lot prep, driveways, energy-efficient building materials, hooking up utilities, water flow, and more.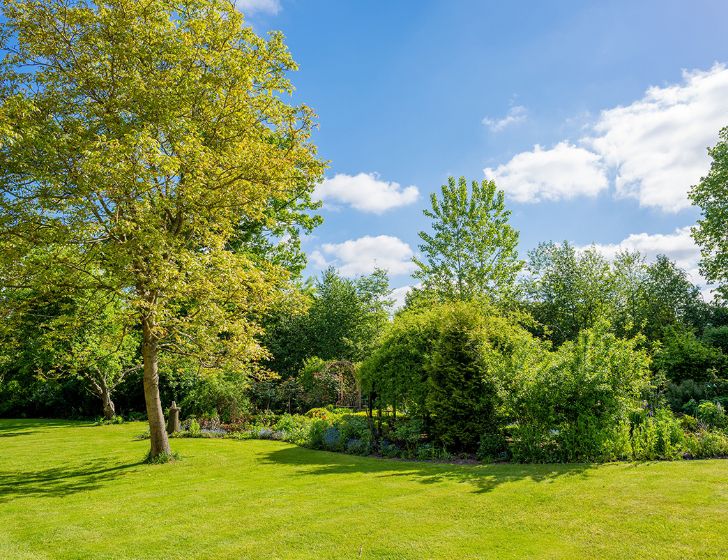 Choosing the Right Piece of Land
Most people either work with a realtor to buy land or inherit a piece. Either way, it's essential to know how to calculate how much land you need for a new home. Property lines should be considered, as well as how much grass you want to mow or ensuring you have enough room for a pool or playset. You'll need to ensure you research any applicable licenses and permits required, and Landmark Fine Homes can help with that. It's also important to think about where you'll live while your house is being constructed.

The Pros & Cons of Building on Your Own Land
Just like any decision in life, there are pros and cons when it comes to choosing to build a new home of your existing land. Check out just a few points to consider:
Pros:
Get exactly what you want with a custom new home.
Have your home built just about anywhere you like.
New homes usually require less maintenance.
Cons:
Having your new home built can be a lengthier process than buying a pre-built home, however, we'll work with you throughout the entire process, from signing the contract to handing over the keys, and keep you updated along the way.

In addition to building custom homes on your own lot, Landmark Fine Homes also has homes for sale in communities across the Oklahoma City metro.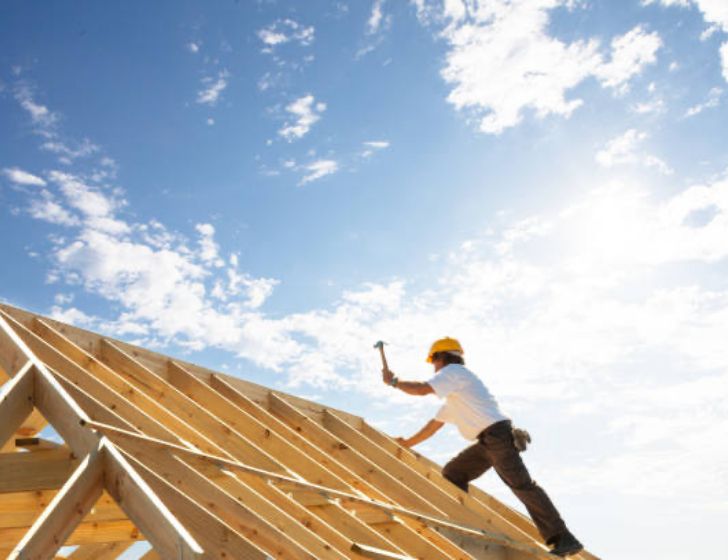 Choosing the Right Home Builder
It's strongly advised that you hire a homebuilder early in the process. Consult a builder before buying land if possible. You'll want to choose a trustworthy homebuilder that can keep you on budget as well as a company with experience, floorplans, and purchasing power.

Landmark Fine Homes has been in the homebuilder business for more than 20 years. We offer quality custom homes in the Oklahoma City, OK metro area. Private and virtual tours are available by appointment. Contact us today to learn more or get started.


Contact Us
Here are a Few Tips
1
When selecting a piece of land, Landmark Fine Homes can come out and give you a free lot inspection. This helps you realize all your costs. Many people forget to consider land preparation, roads, utilities, and more before buying a property. Don't be left with a piece of land you love but can never afford to build on.
2
If you haven't found the perfect property, contact one of our New Home Consultants. Allow us to do the legwork for you and try to narrow down a location.
3
Before you consider buying a floor plan you find online, remember that some of those plans are designed in other parts of the country and don't meet the building standards in Oklahoma. Our "build on your lot" floor plans do meet them and can be customized as needed. We can walk you through the floor plans so you can envision how they would look once built. If we don't have exactly what you want, we can refer you to local design groups that specialize in building in Oklahoma.