Discover the epitome of vibrant living at The Springs at Flint Hills, Landmark Fine Homes' premier active adult community nestled in the heart of Norman. Homes in this community range from approximately 1600 to 2150 square feet in size, offering various options to suit different preferences. Designed exclusively for those seeking a dynamic and fulfilling lifestyle during their prime years, this community offers resort-style amenities, engaging social opportunities, and low-maintenance living. Embrace a new chapter of joy, camaraderie, and relaxation as you explore the exceptional homes and enriching activities tailored to your interests. Experience the pinnacle of active adult living at The Springs at Flint Hills – your dream destination awaits. Take the first step towards an extraordinary life – schedule a tour today.
About Norman, OK
Norman has gained recognition from CNN Money Magazine as the sixth-best small city in the United States. Residents of Norman take pride in their association with the esteemed University of Oklahoma, which is regarded as the state's premier institution of higher education. The university's impressive performance, including its high National Merit Scholar enrollment per capita among American Public Universities and its top ranking in the graduation of Rhodes Scholars among Public Universities, highlights its excellence. Additionally, we are delighted to present three more exceptional New Home Communities in the Norman area: Montoro Ridge, Carrington Lakes & The Vineyard.
Benefits of Living in an Active Adult Community
Active adult communities offer a host of benefits that cater to the needs and preferences of individuals in their prime years. These communities provide a vibrant and engaging lifestyle, promoting a sense of fulfillment and well-being for their residents. Here are some of the key advantages:
Enhanced Social Opportunities - Active adult communities foster a strong sense of community and camaraderie, providing ample opportunities for residents to build lasting friendships, socialize, and participate in various group activities and events.
Low-Maintenance Living - Residents can enjoy a hassle-free lifestyle as these communities often handle maintenance tasks such as lawn care, landscaping, and home repairs, allowing more time to focus on leisure and personal interests.
Resort-Style Amenities - From state-of-the-art fitness centers and swimming pools to golf courses and spa facilities, active adult communities offer a wide range of luxurious amenities to cater to various interests and hobbies.
Active Lifestyle Programs - These communities typically organize a diverse array of clubs, classes, and recreational programs, encouraging residents to stay physically active, mentally engaged, and constantly learning new skills.
Gated Security - Safety and peace of mind are prioritized in active adult retirement communities, with many offering gated entrances and security measures to ensure a secure living environment.
Downsizing Opportunities - Many residents appreciate the chance to downsize to more manageable homes within the community, freeing them from the burdens of maintaining larger properties.
Age-Appropriate Environment - Living among peers in a community designed for their age group can lead to a sense of belonging and understanding, fostering a shared lifestyle and interests.
Sense of Freedom - With the responsibilities of homeownership and daily chores taken care of, residents can fully embrace a sense of freedom and live life to the fullest.
Active Retirement Planning - These communities create an environment where retirement is celebrated and embraced, with tailored support and resources available to help residents plan for their future.
In summary, active adult communities offer a dynamic and fulfilling way of life, emphasizing social connections, leisurely pursuits, and overall well-being for those enjoying their golden years.
Contact Landmark Fine Homes today
Experience the exceptional active adult living at The Springs at Flint Hills by Landmark Fine Homes. Schedule your tour today to speak with a new home consultant and embrace a new, vibrant, fulfilling chapter.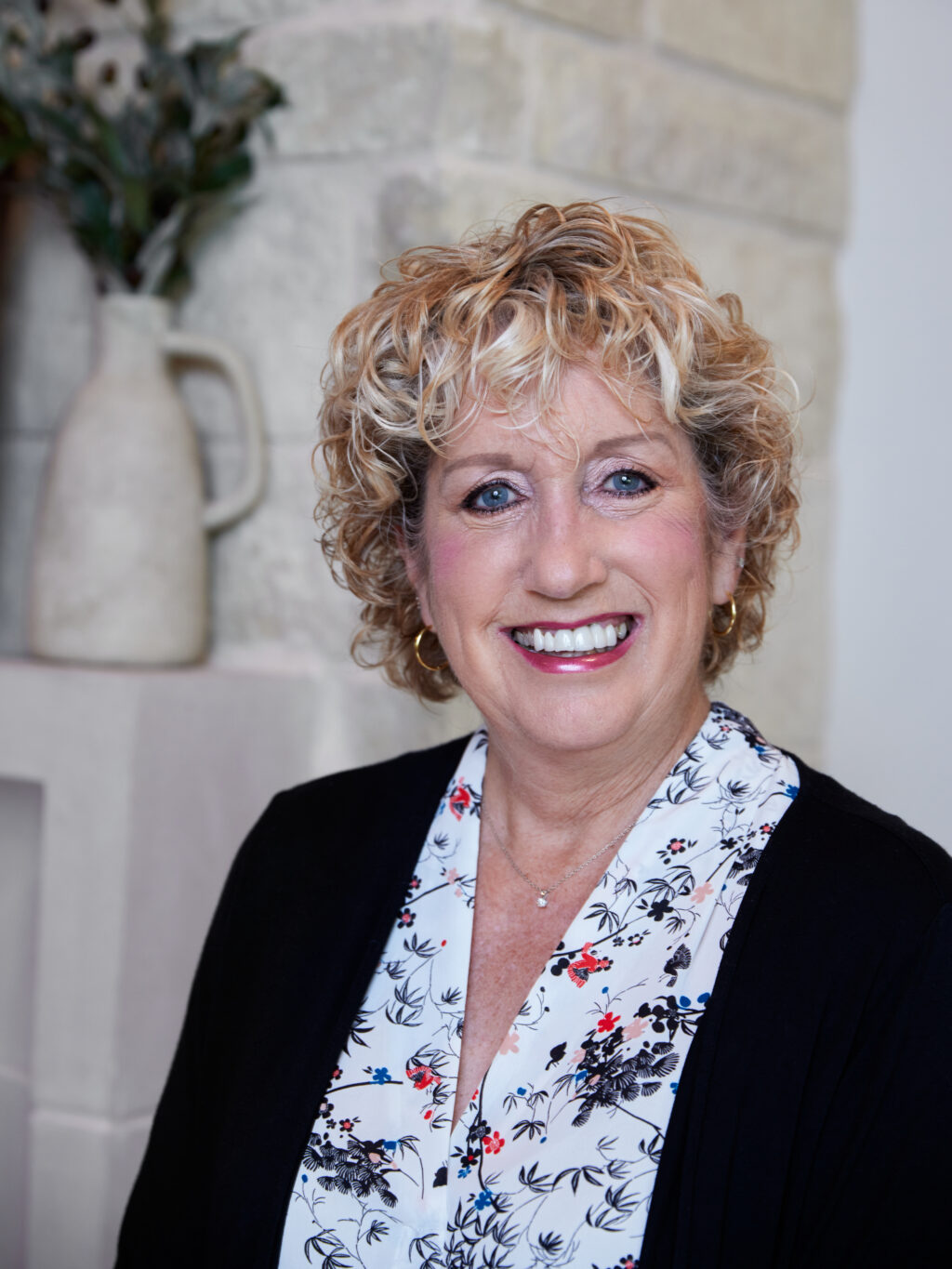 Meet Martha!
"I have lived in Norman for thirty years. Before I started my career in New Home Sales I owned a furniture store downtown Norman. I have three children and three grandchildren 10, 9, and 6. I started my New Home sales career with Ideal Homes where I worked for four years. Then came to work for Landmark. I have now worked for Landmark for seven years."