Landmark Fine Homes has had the privilege of building 2 homes for this wonderful family. We had the opportunity to spend some time in their beautiful home in The Preserve at Parkside to catch up and find out what all they enjoyed about working with us.
We have found that many people are nervous about custom building a home. Landmark Fine Homes works hard to make sure the process is as easy as possible. Everything is broken down into steps as to not be too overwhelming for anyone.
Diana knew what she wanted when she saw it but wasn't sure how to make it come to life. That is where our Design Team came in to fill in the gaps. She was able to come into our Design Studio and work with our Team Member to make her selections. She didn't need to drive all over town to find things. She could come to our office and see it all put together.
Take a minute and listen to what all the Teels had to say about their experience!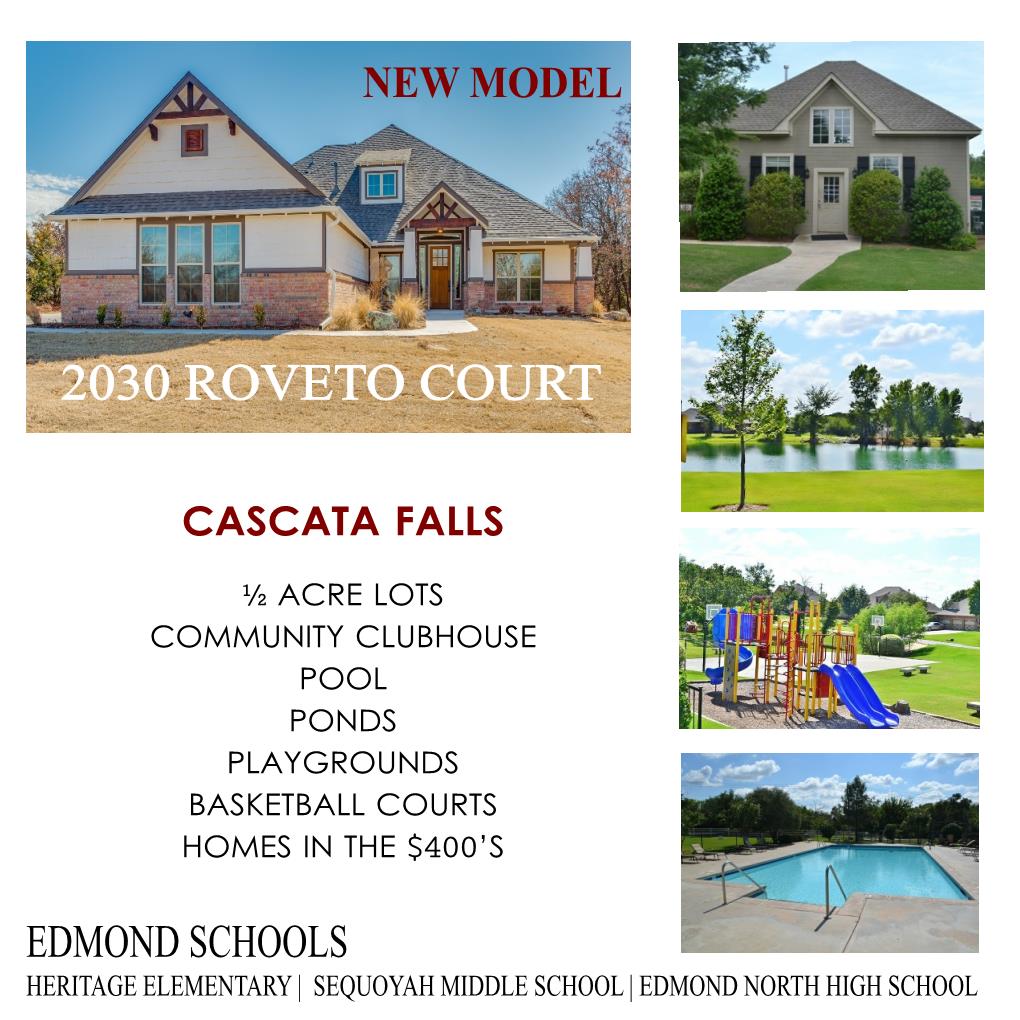 This is one of Landmark Fine Homes Best Kept Secrets that we wanted to share with everyone!
Where can you find 1/2 acre lots in the Edmond Public School district that offers a community clubhouse, pool, park, basketball courts and multiple ponds throughout? We know from our research that there are not many options. Now, try to find one of those neighborhoods with homes in the $400's!
Cascata Falls is a community you will want to check out in person. This community is located just 1.5 miles North of Waterloo off of Bryant. You will feel like you have all the benefits of country living with the luxury of having shopping, hospitals, entertainment and schools just minutes away.
Our new model home is located at 2030 Roveto Court and will be open Thursday-Monday from 1:00-6:00 pm. If those hours don't work for you just give us a call and we would love to meet you there at a time that will work for you.
Here is a sneak peek at the home before it was decorated. Come check it out this weekend for yourself!