Everyone is gathered around water coolers Nationwide comparing brackets
What does yours look like?
Did you have Villanova going all the way? Lots of talk around that game! What about Duke, Florida State or some of the other Top Teams that have fallen? Maybe you are like some of us that are wondering "How much longer will we HAVE to watch basketball?" No matter which team your are on, those that love March Madness or those that hate March Madness, it won't be long before it is all over for another year!!
There has been a different kind of March Madness going on around Landmark Fine Homes. We have gone a little MAD and have given YOU the opportunity to purchase a home in Belleau Wood located in East Edmond for under $600,000! Are you looking for a community with rolling hills, heavily wooded areas and breathtaking views? Belleau Wood is the perfect community for you! This executive community offers 54- 1+ acre lots that are stretched across 80 acres located in Edmond School District. Custom Homes in this community are 3000 square feet and larger.
Easy access to I-35 makes Belleau Wood the perfect spot for someone working in Edmond, The University of Central Oklahoma or in Oklahoma City Metro Area. The Edmond Community has recognized its unique location and development is growing rapidly. Several hospitals, churches, retail shopping centers, community sports facilities and hotels have made the East Side of Edmond the newest place to be.
Belleau Wood is a short drive to make it to Downtown Oklahoma City to watch a Thunder Basketball Game, an OKC Dodgers Baseball game or eat in one of the many restaurants located in either Brick town or Midtown.
Take a peak at some of the beautiful homes in this one of a kind community and make plans to stop by and see them in person this weekend! Our Model Home which is located at 5400 Janson will be open from 1:00-6:00 this Saturday and Sunday.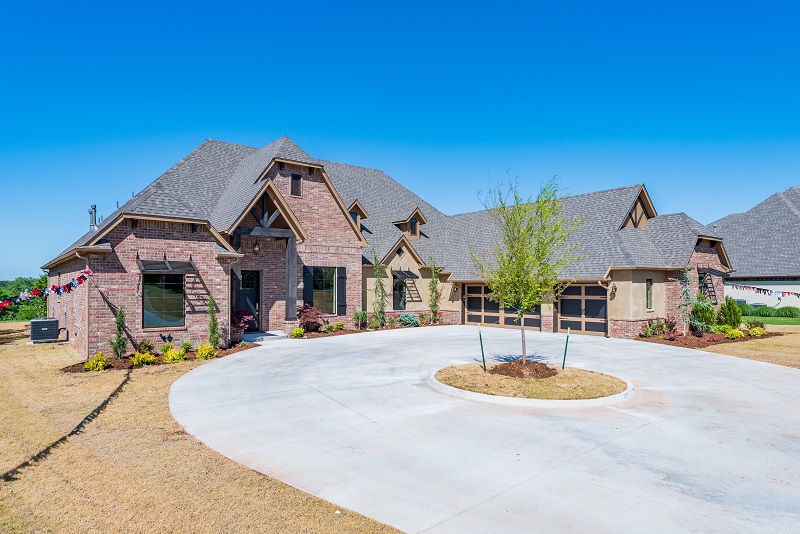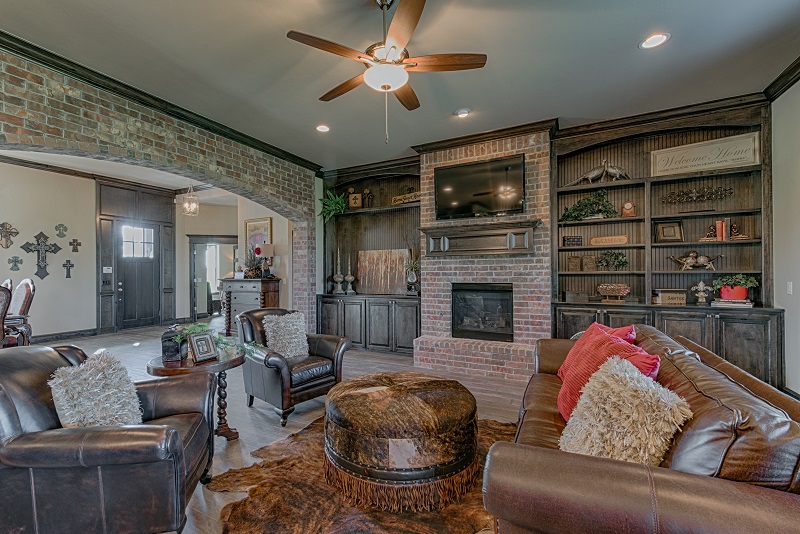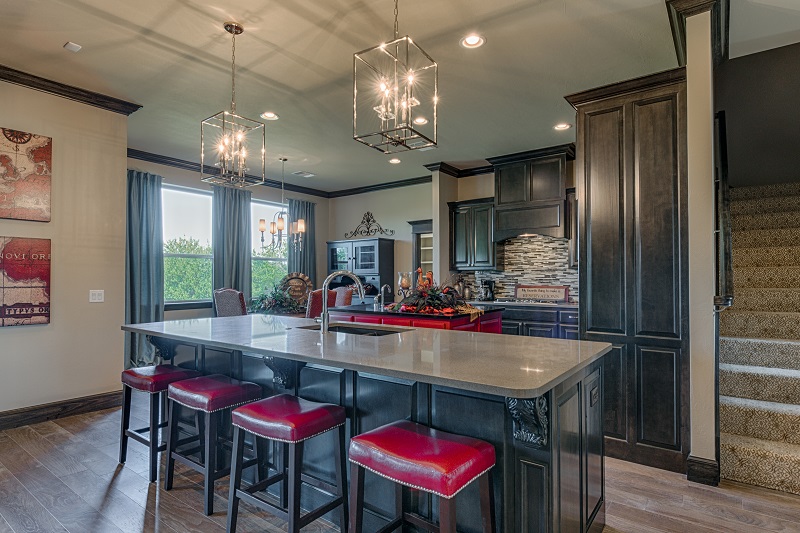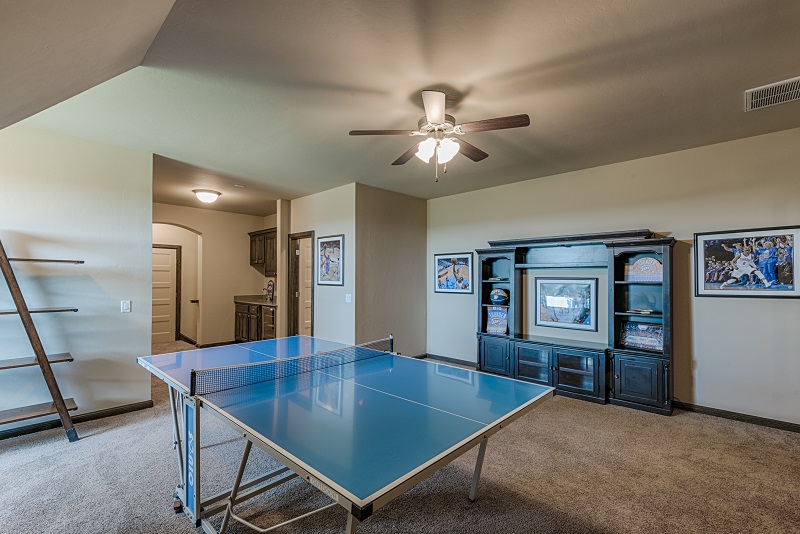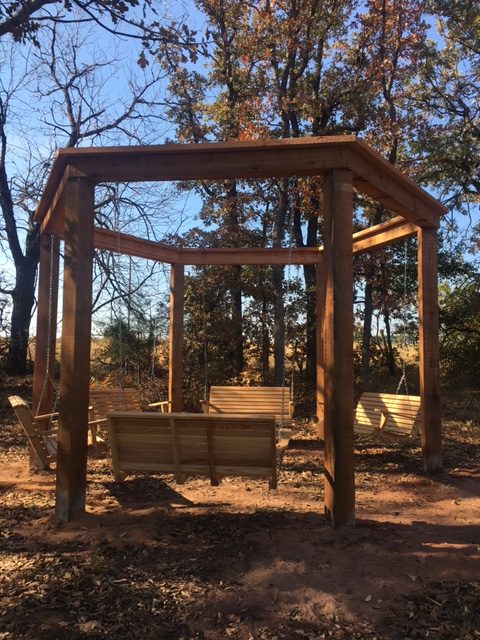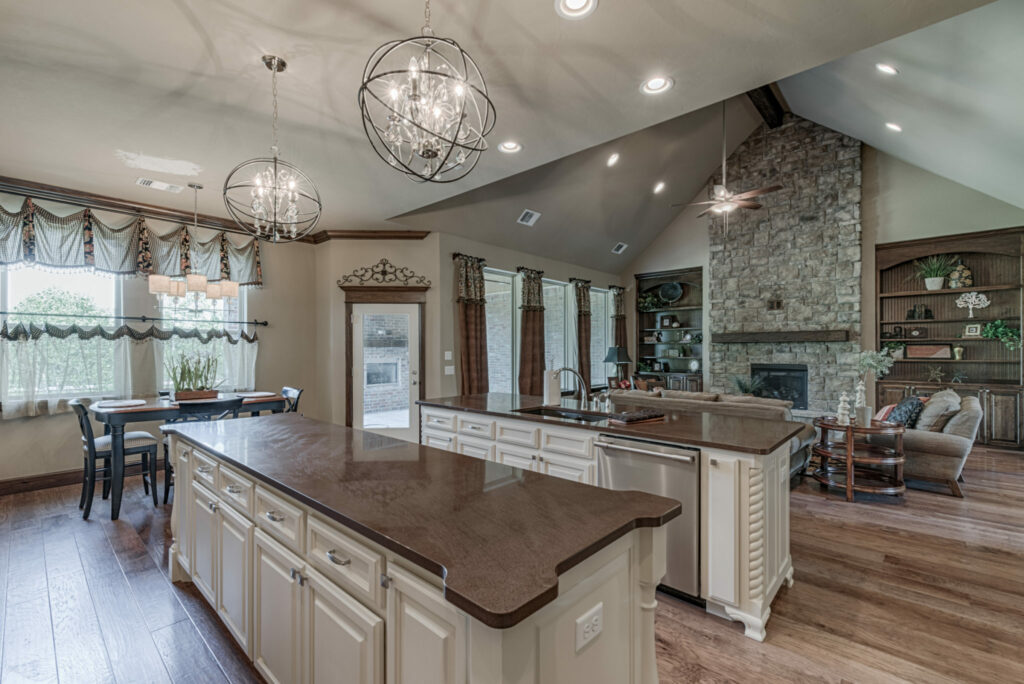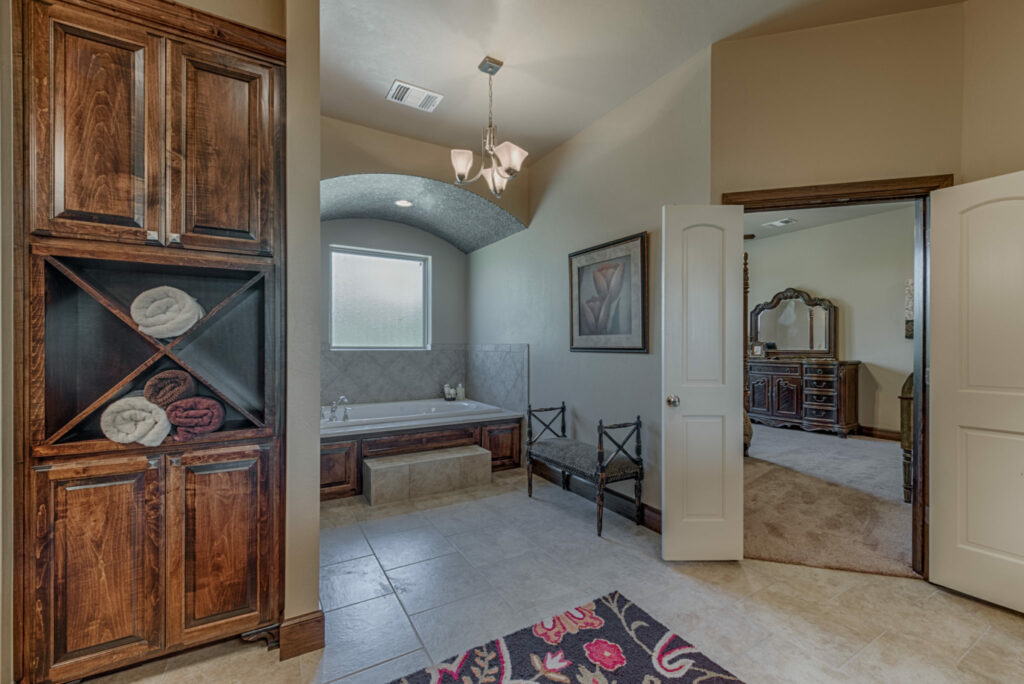 If you are looking to get away from the hustle of the city but still be minutes away from everything- Belleau Wood is for you! This acreage community is located off of Air Depot and Sorghum Mills in East Edmond. Rolling hills, trees and great views make this community unique.
This completed home at 5616 Chateau is ready for someone to call it home. You are greeted by a open Formal Dining to the left and a study to the right. The grand cathedral ceilings in the Great Room makes the room feel even larger than it already is. The kitchen and great room area make it the perfect place to entertain!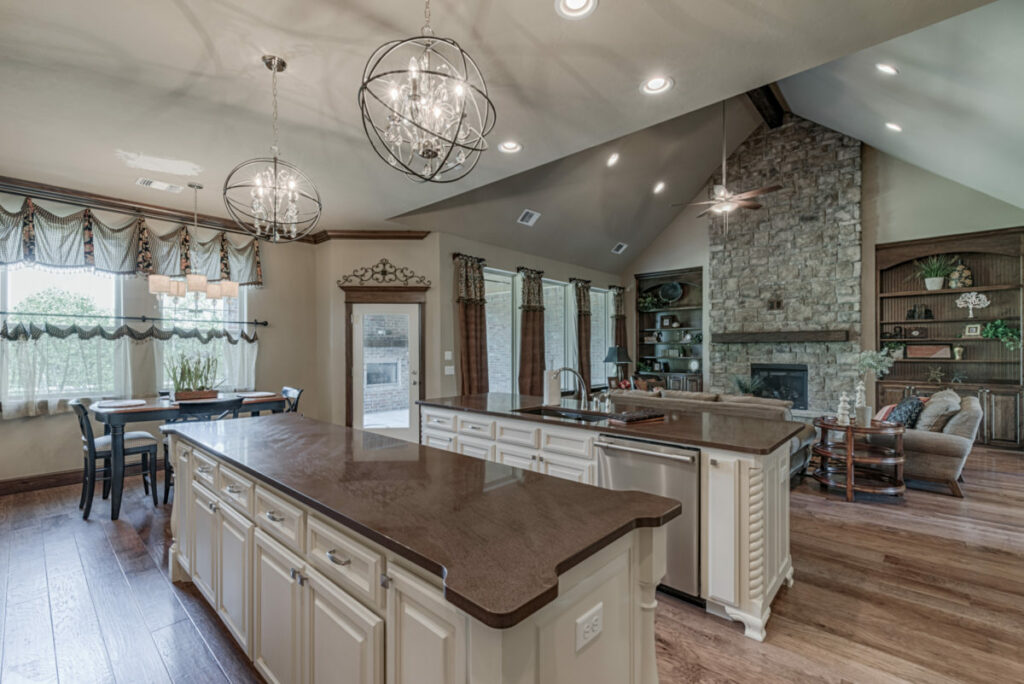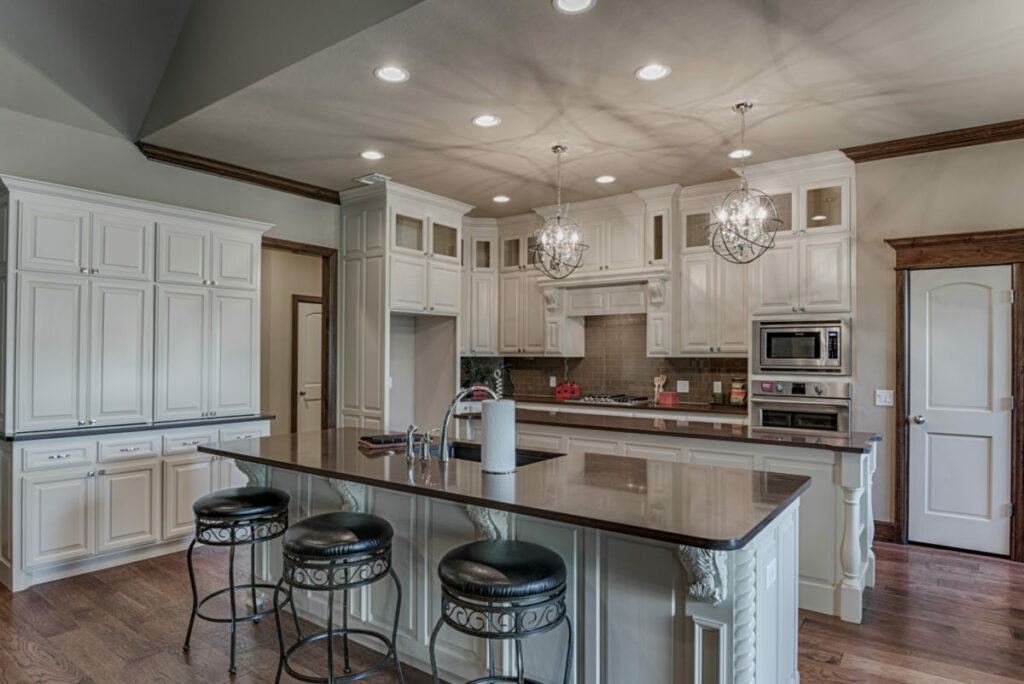 The Master Retreat is adjacent to the laundry room for ease.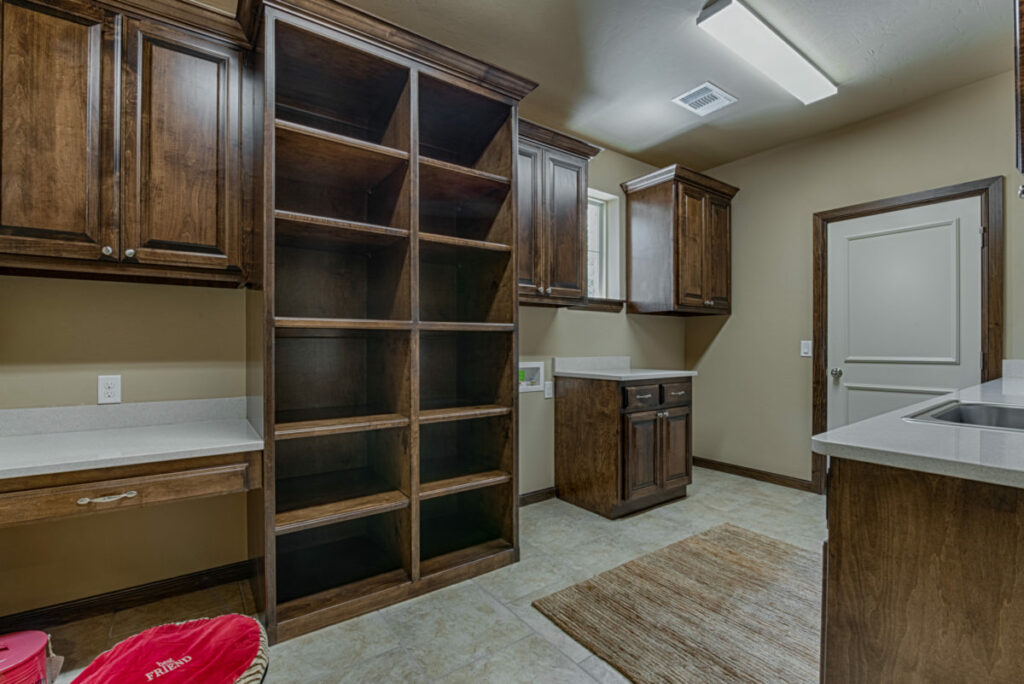 You will love the Upstairs Game and Media Room where you can host lots of parties!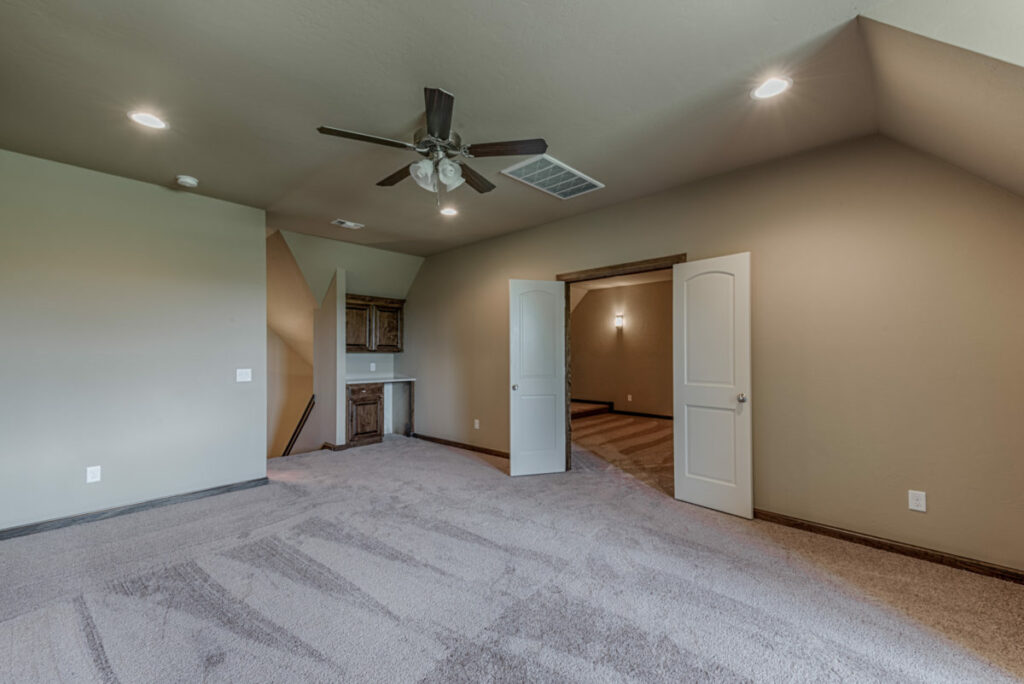 This is only a snapshot of this beautiful home. You will want to see it in person! Stop by Belleau Wood any Saturday and Sunday from 1:00-6:00 or call us and we would love to show it to you when it is convenient for you!
Belleau Wood is our acreage community that is located in Northeast Edmond right off of Air Depot and Sorghum Mill. It has 54, 1+ acre lots that are stretched across 80 acres of rolling hills, heavily wooded areas and breathtaking views. Homes in Belleau Wood require a 3000 square foot minimum. This community is located in the acclaimed Edmond School District- Centennial Elementary, Sequoyah Middle School and Edmond North High School.
If you are wanting acreage living with easy access to I-35 this is the community for you! Come and visit Belleau Wood today and pick out a lot to build your dream home on. If you are ready to move now and don't want to build Landmark Fine Homes has several homes that are ready for you.
Check out this video to see more.....
It was a pleasure working with Suzzanne Wolfe in the purchase our Landmark home. From the moment we walked into the model home in March 2014, she was cordial, friendly and extremely helpful explaining to us what made Landmark homes different and more importantly, better than other homes we had seen to that point. She was always responsive to our questions, concerns and went the extra mile to accommodate our needs for finding a great home for our move to OKC.
We moved to Oklahoma in June. When we discovered that the temporary rental home we were to move into that day was unacceptable, Suzzanne went above and beyond to help us find another suitable rental home until the Landmark home we purchased was ready for us to move in. She ensured the travel time from the rental home to Tinker AFB where Tony works was consistent with travel time we would have in the Edmond home...it is that attention to detail that we love about Suzzanne (it is most uncommon, but very much appreciated!) She provided support in our hour of need and we will never forget that support...EVER!
Evan Thomas was superb going through our final walkthrough ensuring any issues identified were properly annotated and marked and most importantly worked so that when we moved in all issues had be fixed. Means a lot to us as customers that he made sure our home was inspection ready for move in. He also went the extra mile in our functional review of the home making sure he answered all of our questions on the operation of the systems that are in the house. He did the little things like turning on the oven to burn off the factory newness so that when we used it the first time we did not stink up the house! He did not have to do that, but he did it because he is Evan and that is how he operates! We look forward to our subsequent walkthroughs, because we know he cares deeply about what he does and we know he'll take care of any issues we may discover since our move in.
We closed on our new house in December and we are very happy. We love the quality of our Landmark home. That is what drew our interest from the beginning.
Sincerely,
Tony and Jennifer
We love hearing from our customers! Thank you Tony & Jennifer!
Let's get started building your NEW HOME. Stop by one of our Model Homes and see Suzzanne is Valencia, Sierra in Cascata Falls, Mark in Belleau Wood, Barb in the Preserve or Ben in Carrington Lakes.
We are so honored to have been chosen by the Coulter family to build their dream home. Stop by one of our Model Homes this week to find out how you can get started on yours! Our model homes are in Carrington Lakes in Norman, The Ranches in SW OKC/Moore Schools, The Reserve at Valencia in Edmond and Belleau Wood in Edmond.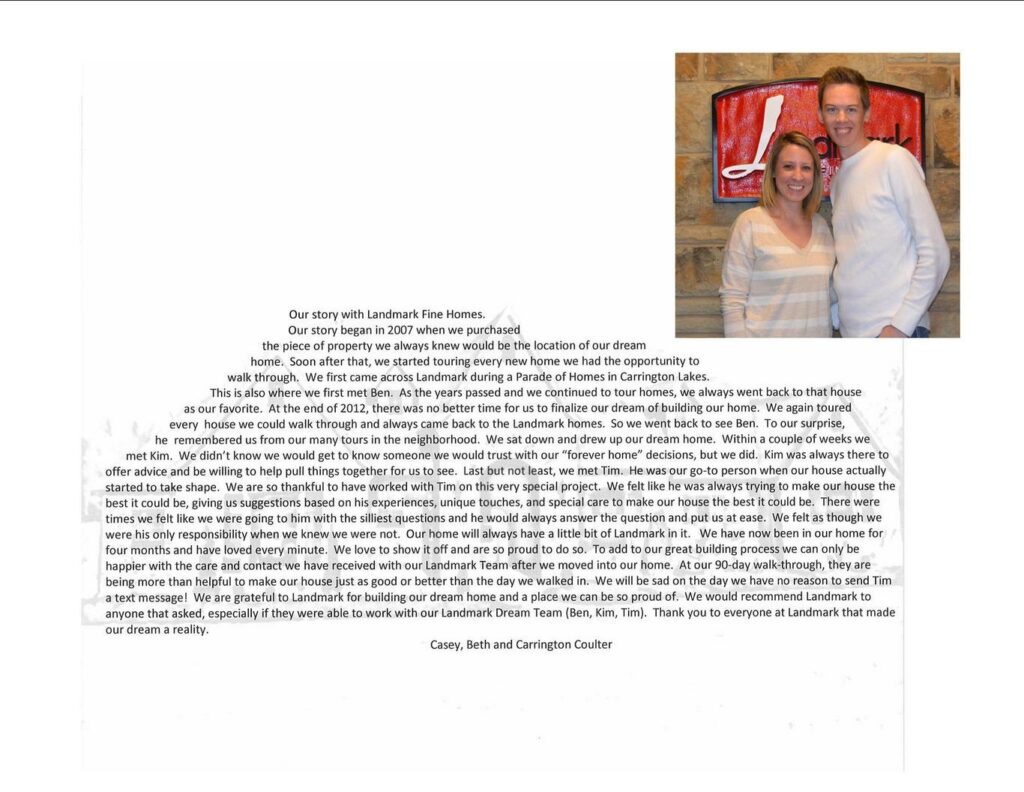 It is that time! Everyone is talking about what their goals are for the New Year.
Stop by one of our Model Homes in Carrington Lakes, Belleau Wood, Valencia or The Ranches. One of our New Home Consultants are ready to help you get in your dream home this year. Not only can you be in that new home, but you will want to be a part of some of the lowest interest rates in history. If you wait too long you will miss your chance!
Our Model Homes are open, Thursday-Monday from 1-6 or on Saturday from 10-6. We would love to help you complete one of those goals for 2014!
You should finally be safe to plant your summer garden now in Oklahoma. With the extended cold temperatures, it has taken a little longer to get plants in the ground than in years past.
All of our homes in Belleau Wood, Carrington Lakes, Valencia and the Ranches have perfect backyards to plant a garden in. Here are some things to consider:
Do you have enough sun exposure? Vegetables love the sun. They need at least 6 hours of full sun every day, and preferably 8.
Know your soil. Most soil can be enriched with compost and be fine for planting, but some soil needs more help. Vegetables must have good, loamy, well-drained soil. Check with your local nursery or local cooperative extension office about free soil test kits so that you can assess your soil type.
Placement is everything. Avoid planting too near a tree, which will steal nutrients and shade the garden. In addition, a garden too close to the house will help to discourage animals from nibbling away your potential harvest.
Decide between tilling and a raised bed. If you have poor soil or a bad back, a raised bed built with non pressure-treated wood offers many benefits.
Vegetables need lots of water, at least 1 inch of water a week.
You'll need some basic planting tools. These are the essentials: spade, garden fork, soaking hose, hoe, hand weeder, and wheelbarrow (or bucket) for moving around mulch or soil. It's worth paying a bit extra for quality tools.
Study those seed catalogs and order early.
HAPPY PLANTING!!
Your lawn may look a little sad right now but it certainly doesn't need to stay that way! Give your grass some attention now and you will see the benefits all summer long.
STEP ONE: Aerate your soil
Compacted soil is hard for water, air, and roots to penetrate, and that makes it harder on the grass. You can either go to your local equipment rental store and get a core aerator or call a local lawn company to come and do it for you.
STEP TWO: Mow the old grass low
You need to be sure and mow that old, brown grass low to remove thatch, an accumulation of dead stems and leavess.
Heavy thatch prevents water and nutrients from reaching the roots and promotes disease.
STEP THREE: Stop Weeds
As the temperature begins to reach 70, lawn weeds begin to spout. Stop them by applying a pre-emergence lawn weed preventer. Once it is watered in , it forms a barrier atop the soil to keep weeds from sprouting. Be sure and do this after you aerate.
These are just a few of our tips. We try to use them for all of our model homes in Carrington Lakes, Valencia, Belleau Wood and The Ranches. What are some of yours?
Are you ready for some FOOTBALL???
It is that time of the year to watch your favorite teams battle it out. We have some great theatre/bonus rooms that would be perfect to host all those parties.
1. Decide before what kind of food you are going to have. It is OK to have everyone bring their favorite snacks. In fact, it is even more fun because you will get to try a variety of items.
2. You can always create questions that your guest have to answer and give a prize for the person who has the most correct. Examples are: Which team will score first? How will they score? How many times will the camera's show the cheer/pom during the first half? How many times the second?
3. Be sure and take advantange of the parks at Valencia and Carrington Lakes during half time. Take out your own ball and have your own game!
What ideas do you have for hosting your own football party?