There is nothing better than getting a survey back that says "We had the best customer service experience. It is evident Landmark Fine Homes commitment to quality and making their customers happy."
We LOVE being able to help make building a HOME a great experience for our customers! This is just one of many testimonies we receive. If you have been afraid to build a home- come and talk with a New Home Consultant on why the Landmark Fine Homes Way is the ONLY way to build a HOME!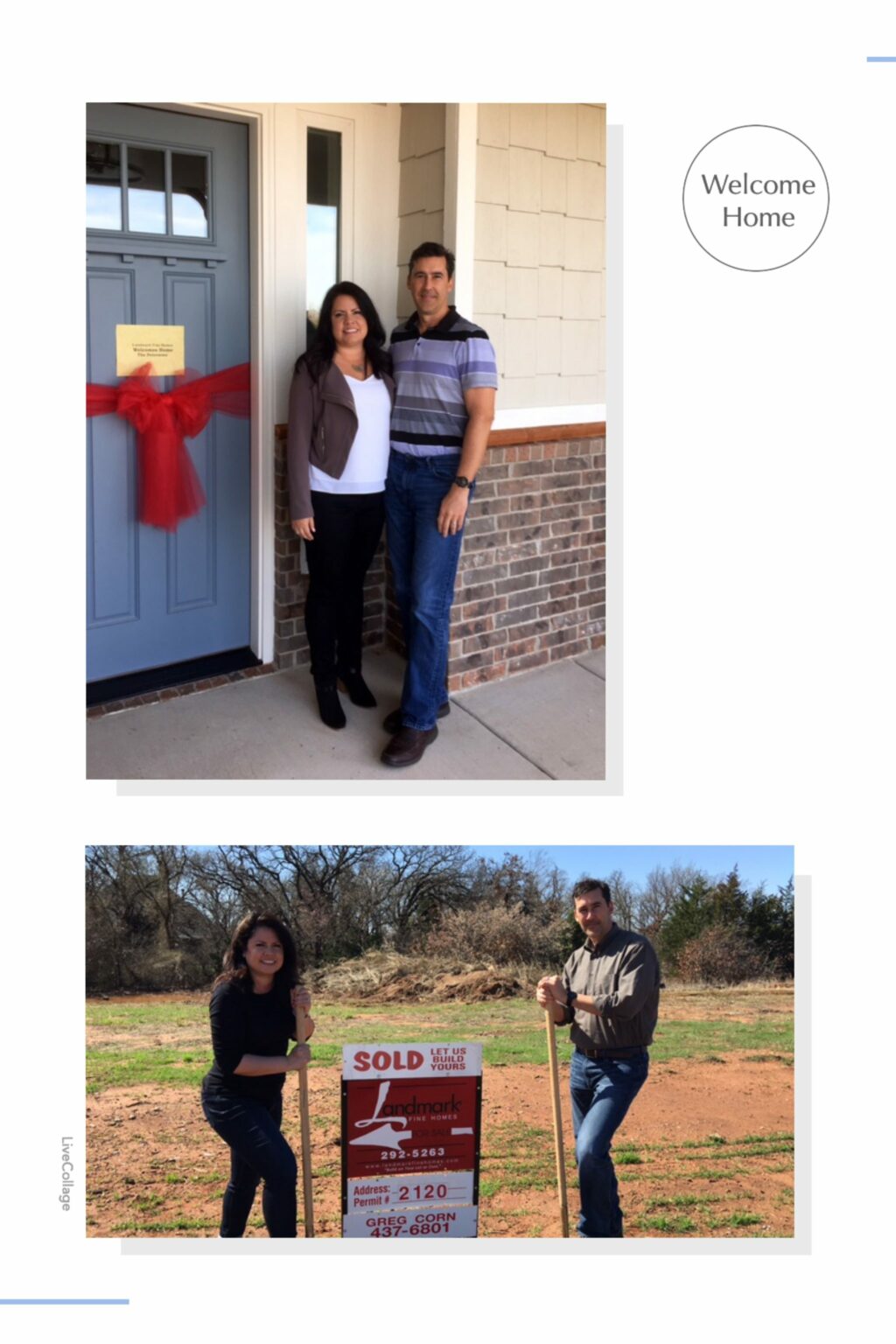 We call this the "Candy Land of Building". It is as fun and as easy as the childhood game- Candy Land. Stop by one of our Model Homes throughout the OKC Metro Area and get your copy! Our Model Homes are located in
The Reserve at Valencia, The Preserve at Parkside, Carrington Lakes, The Springs at Valencia and Montoro Ridge. These homes are open Thursday-Monday from 1:00-6:00. We also have homes that are open on Saturday and Sunday from 1:00-6:00 in Little River Trails and Belleau Wood. If these times don't work- just give us a call at 405-292-5263 and we can meet you at another time that works for you!
Yesterday we featured 3 of our communities that offer the Community Pools and Gathering Spaces. Today we will wrap up the other communities that offer these wonderful amenities!
Carrington Lakes located in Norman offers a Community Clubhouse, Pool, Walking Trails and Ponds. This community also has a Mom's Council that schedules events throughout the year. One of their biggest events is the 4th of July Parade. Everyone decorates bikes, golf carts and motorized cars and parade through the neighborhood. They end the event at the community clubhouse with water slides, bounce houses and snow cones. It is a great day for the whole family!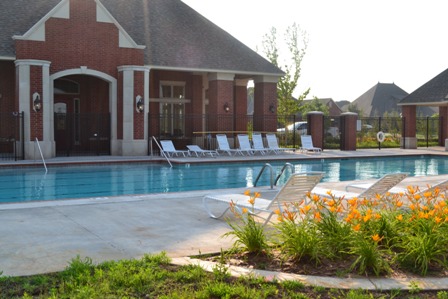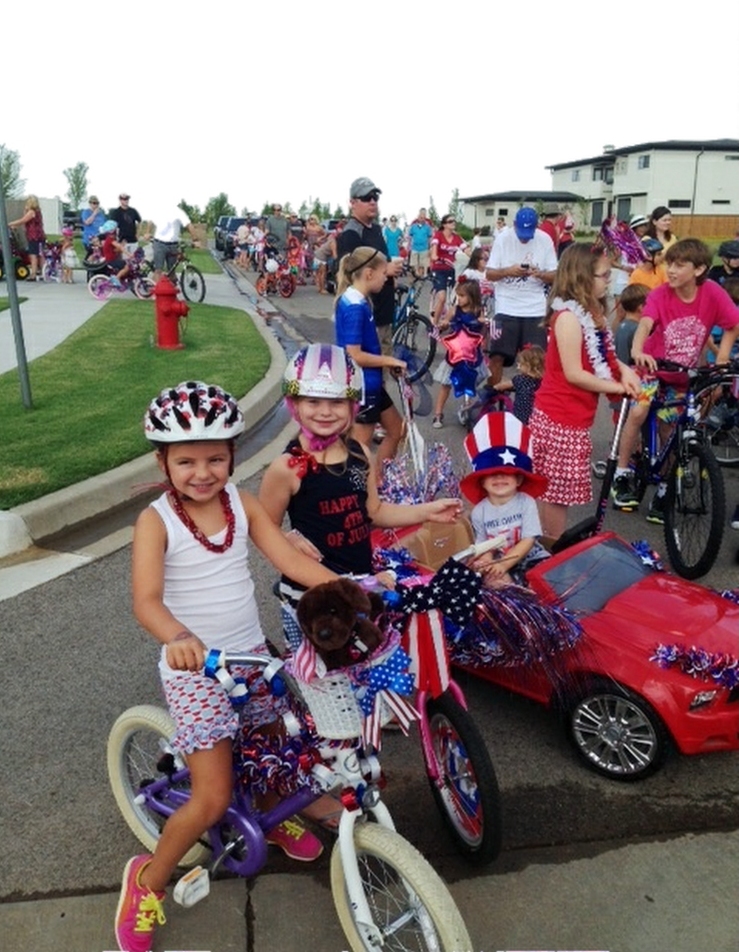 Little River Trails is serviced by Norman Schools. This NEW community has a Community Clubhouse with workout room, community pool and playground. It also has a walking trail that is follows the creek on the North side of the community.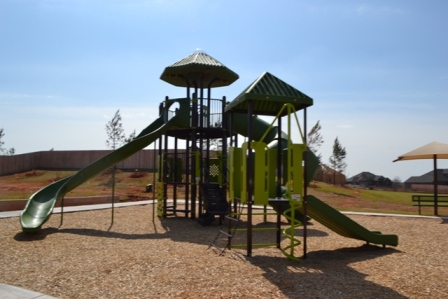 Cascata Falls is a wonderful community in North Edmond. This community has it all- a community pool, clubhouse, ponds, playgrounds and basketball courts. If you haven't been to North Edmond this a community you will not want to miss!