Spring/Summer Newsletter
Spring is here, and Summer is right around the corner. Owning a home comes with maintenance just like having your oil changed in your car. Here are some items for you to check before the Spring/Summer season gets in full swing.
Be sure and clean out your gutters and downspouts. Clogged gutters during rainstorms can cause water to pool.
Check sealing around windows and doors.
Check smoke detectors and carbon monoxide detectors. Now is a great time to replace those batteries.
Clean out your dryer vent.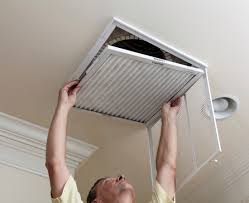 Change air filters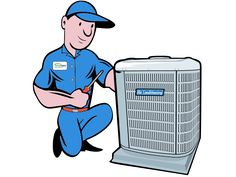 Have your AC checked and serviced. Regular maintenance can extend the life of your unit and may reduce the need for costly repairs.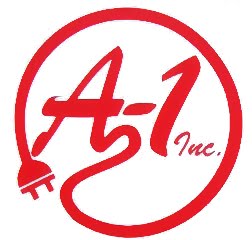 Landmark Fine Homes recommends getting your heat and air serviced at the change of seasons. Contact A-1 Heat and Air today to schedule an appointment
405-360-5545
You have picked everything out so the fun can now begin! Meet our Construction Team. It is time to turn over the floor plans and selections to this group. Their job is to take all those ideas and selections you made and bring them to life.
Before we break ground on the project, you will have a Pre-Construction Meeting at our office where you will meet your Construction Superintendent. This is a opportunity for them to be introduced to you as a homeowner as well as your floor plans and selections. They will be briefed on all the details of the home so they have a clear vision of what you are wanting. From this point on they will become part of your family! They will be one of the main sources of contact throughout your build. Their job is to schedule all the trades, get inspections and make sure everything is followed on the plans. They are also the eyes of the company to make sure not only all your selections are fulfilled but everything behind the walls are built soundly and energy efficiently.
During the build of your home, Landmark Fine Homes will schedule several meeting on your jobsite. This gives us the opportunity to educate you on what is behind the walls and get feedback from you on how you want certain areas of your home to look like.
Ground Breaking - You will meet at your home site and have a quick review of how the home will be placed on the lot.
Construction Begins!
Post Frame Meeting - The builder and homeowner meet at the home to verify doors, windows, and wall locations, mark the walls for phone and cable and review the electrical plans.
Pre Drywall Meeting - The builder and homeowner verify everything is installed in the walls and we are ready to begin sheetrock. This is also the time where you will meet with the Custom Cabinet Makers. They will talk with you about what all you would like to see in your cabinets. You will receive a computer generated 3D drawing of those details before the cabinets are made.
Finishes Meeting - The builder and homeowner meet prior to trim, paint and flooring to review the selections you have made and make any adjustments. You will also design your closet layouts at this time.
Flat Work Meeting - The builder and homeowner meet prior to flat work to review. What is flat work? That is your concrete sidewalks and patios!
You are getting close to moving into your new home. Only a few more steps and it will be complete. Check back in next week to see what's next!
You have picked your community, floor plan and signed your contract, so now what?
Next up is picking out all the finishes you would like in your home as well as going over the floor plans to make sure all the details are there. We love greeting new home owners when they walk into our design studio for the first time. Honestly, we see a mix of emotions. Some can not wait to get started on this part. They have been on Pinterest, Houzz or other websites collecting pictures and information of what all they want in their new home. The other set of people walk in looking like a deer in head lights!! The thought of having to pick everything out and making sure it all matches is overwhelming for some. In comes our wonderful team to save the day!!
Landmark Fine Homes believes that we build your home not ours. With that being said, we want to make sure we have all the details in place that you want in your home. There are several meetings scheduled throughout the process of building your home. In the beginning you will come in for a Plan Review Meeting. This is where you will meet with our Estimating Department to make sure we have everything on your plans that you envisioned down to where the light switches are. Then we transition you into meeting with our Design Team. This is where you get to take all those ideas of finishes out of your head and bring them to life! The team does a great job at taking those ideas and matching them to products. During your home building process you will have one designer that is committed to making your home something that you will be proud to show off. Landmark Fine Homes also works hard at not making the process overwhelming. You will have several meetings with our design team where you can focus on certain areas of the home and not feel like you have to make decisions on every facet of the home in one visit.
Now, doesn't that sound easy and fun? It really is! Check out what this family had to say about the process!
Understanding Your New Hom
Landmark Fine Homes New Home Consultant Team
Once you have made the decision that choosing a Certified Professional Builder is crucial, the next area to look at is, "What am I getting for the price?". This can lead to HORROR STORIES! Budgets spinning out of control and promises that were made verbally and never kept is a typical comment we hear from people regarding their previous experiences or those of family and friends. How horrible to start such a personal endeavor with those thoughts! But the reality is, you can do a great deal to avoid bad experiences simply through the way your choose your builder. Like the foundation of your home it is crucial to have a good foundation of expectations with your builder.
Define Your Needs: What size, type and price range of home do you want? Landmark Fine Homes New Home Consultants work hard to find out what your needs are and come up with a plan and design features to fit those needs in your budget. We have communities throughout the OKC Metro area including Cascata Falls, The Reserve at Valencia, The Springs at Valencia, The Springs at Skyline Trails, The Preserve at Parkside, Carrington Lakes, The Springs at Greenleaf Trails, Little River Trails and Montoro Ridge. The great option you have with Landmark Fine Homes is we can also build on your own lot! Let us know if you have a lot somewhere and we will do a FREE lot inspection.
Detailed Bid: It is important to know exactly what is going inside your home when you sign a contract.
Landmark Fine Homes is a Custom Home Builder so we do not have a base price for each home. We want to give every potential homeowner the opportunity to make changes to our floor plans as well as pick out what amenities they would like in their home. After building homes for over 18years we have found that what everyone thinks of as standard or base is different.
We have developed a wonderful process that is FREE of charge to the potential homeowner. The first step to the bid process is finding out what floor plan you like as well as what lot you want to be on. We will then go over the floor plan to see if there are any changes you would like to make such as:
Are the room sizes good?
Do you need to add or take out square footage anywhere?
Do we need to change the layout of the home?
Do you like the elevation?
There is a lot of flexibility you have in designing YOUR home!
The next step is to find out what amenities you would like in the home.
Do you want carpet/tile?
Granite or Quartz countertops?
Types of doors?
Again- there is a lot of flexibility in the choices you can make.
Once that is complete, you will receive a VERY DETAILED bid on your home that will include the options you have chosen. When you sign a contract with Landmark Fine Homes you can be confident that unless YOU make changes during the build process you will not pay anything additional for your home, you will not have to worry about "upgrades" or wonder how much the home will cost you when you are ready to close.
Experience: Do you want this to be the first house your builder has ever done? What about the 10th? Landmark Fine Homes has been building homes for 18 years. We have the experience in building homes of all sizes and can meet your needs.
Are past buyers satisfied? : Repeat business is a big deal in the home building industry. Landmark Fine Homes has several customers that have not only built one home but have built 2 and 1 customer has even owned 3 Landmark Fine Homes! Check out what one of our customers had to say about there experience.
Coming up next...... The Design Process and Color Sections!
If you are looking to make a change in your housing situation this year, knowledge is power. We decided to do a series on "Quick Tips" that you need to know before making that decision. It is important to not only look at the aesthetics of the home, but verify that the builder is trained and qualified to build the home.
Once you have decided the style of the home you are wanting (Farmhouse, Modern, Rustic, Mountain Lodge, Mid-Century Modern, Transitional, Urban, Tribal Chic, Traditional) you can create a list of potential builders who can meet those needs.
Be sure and contact your local home builder associations to verify that they are a member and in good standing. It is also very important to make sure they are a Certified Professional Home Builder. In order to become a certified professional builder, the builder must meet the following requirements.
They must be a member of Oklahoma State Home Builders Association in good standing for at least 2 years.
The builder must obtain 9 hours of continuing education each year to ensure they are up to date on the industries best practices and new regulations. 3 of the 9 hours must be on insurance, safety or ethics.
All builders in the program must comply with Oklahoma statutes concerning residential contractors.
A Certified Professional Builder must meet the credit check requirements set by their local association.
To be eligible for the program, all builders must carry a minimum premium insurance policy of workers compensation and a minimum $1 million in general liability.
Certified Professional Builders must be a member of their local associations for at least 2 years.
A warranty must be provided to every homeowner for no less than one year.
Each member must adhere to the Oklahoma State Code of Ethics. If you want to learn more about that you can find it here.
Certified Professional Builders must build in compliance with the minimum construction standards.
Don't risk the biggest investment of your life with a builder that doesn't meet the Certified Professional Builder standard.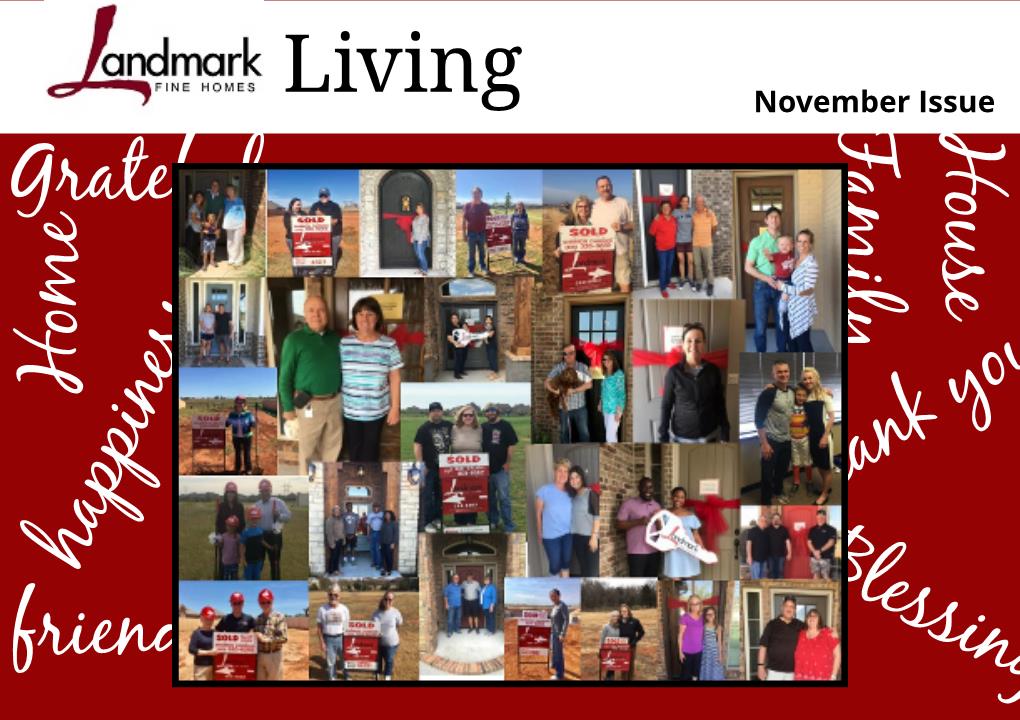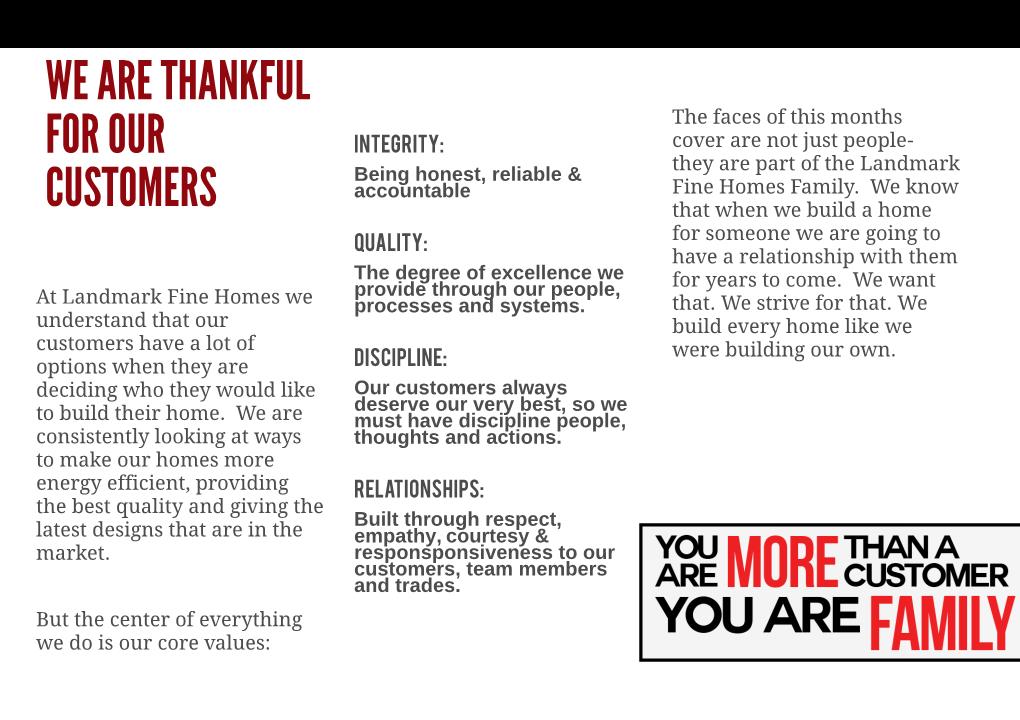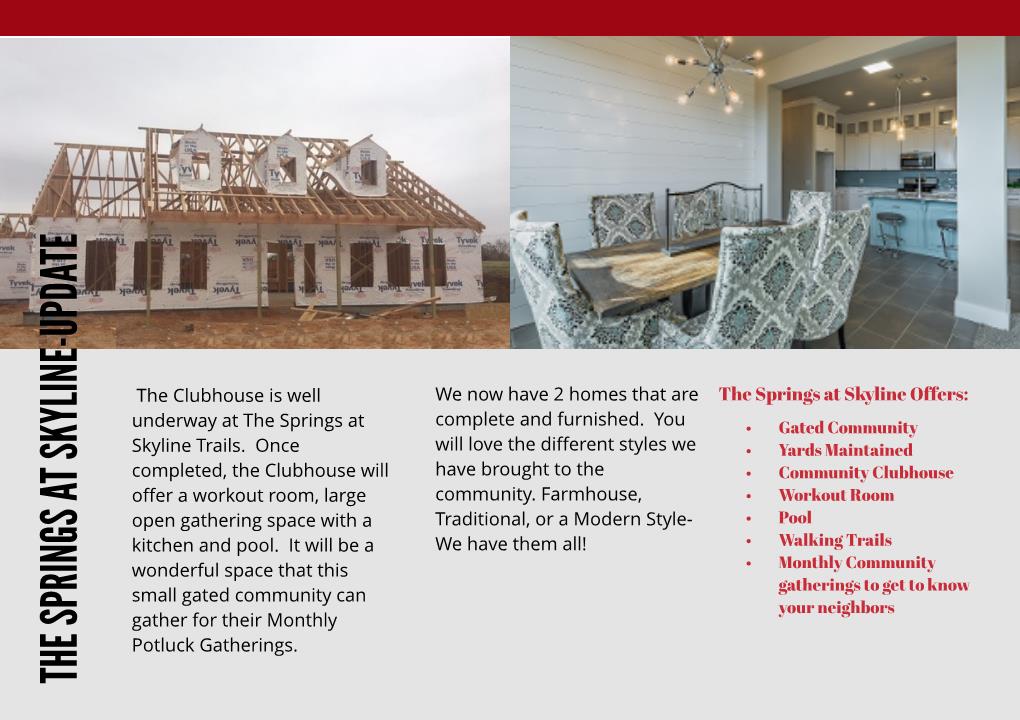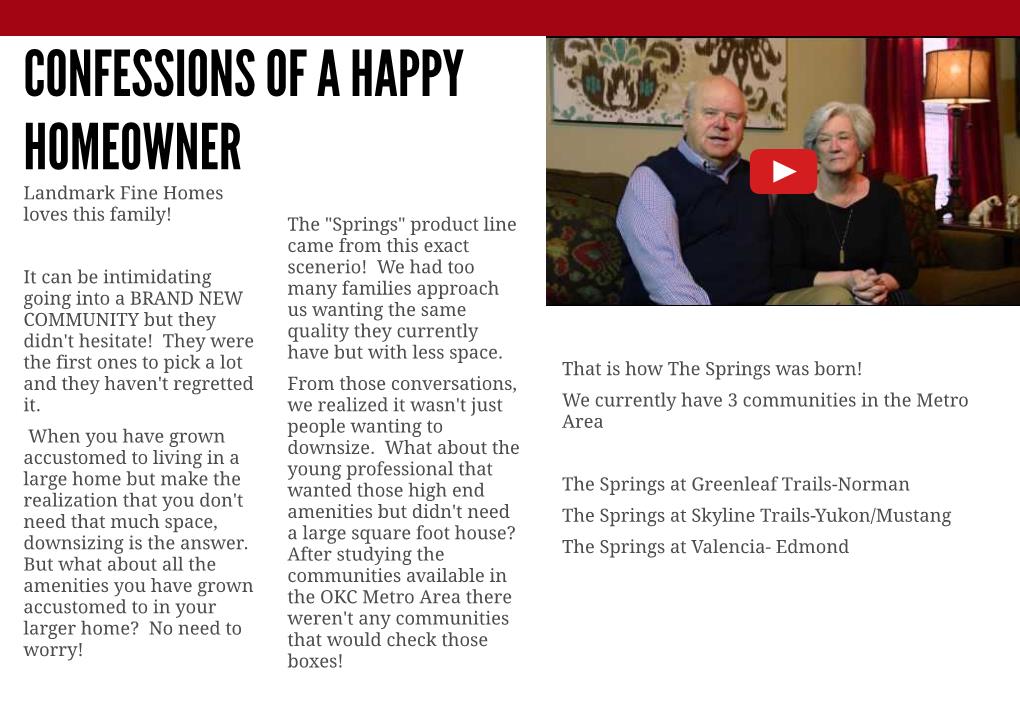 Fall is here and winter is right around the corner! Temperatures will begin to drop so now is a great time to take care of a few items.
Be sure to disconnect all your outside hoses. If you forget, the outside water faucet can freeze and burst your pipes inside the walls. Drain your hoses and store them away for next season.
If you have trees on your property now is the time to trim any dead parts out of them. Trees begin to go dormant this time of year and are less likely to get any disease.
Be sure and clean out your gutters and downspouts. Clogged gutters during rainstorms can cause water to pool.
Stock up on winter supplies. Make sure you have snow shovels, ice melt, and emergency kits.
Check smoke detectors and carbon monoxide detectors. Now is a great time to replace those batteries.
The first time you turn on your heater you may experience a burning smell. This is due to some dust build up over the summer that is burning off and it is completely normal. This could set your smoke detectors off. Opening a door or window will usually help.

Landmark Fine Homes recommends getting your heat and air serviced at the change of seasons. Contact A-1 Heat and Air today to schedule an appointment.
405-360-5545
Community is what Landmark Fine Homes is all about.
In days gone by, communities were built by people getting to know who their neighbors are. With everyone living in such a high tech world we have listened to our customers and decided we wanted to make a change! We have decided not only to build great homes but really focus on building great communities.
"The Springs" product line is just that. We have created these communities where people can buy great homes that range from 1600-2300 square feet MOL. These homes maybe small in size but are loaded with custom details. Granite countertops, wood floors, rustic beams- you name it! The communities are gated and offer a community clubhouse with workout room, pool, ponds, walking trails and the best part - your yards are maintained!!! We want you to be able to enjoy your life and do the things you want to do, not worry about yard work. Never fear though, if yard work is your thing, you can spend as much time as you want creating flower beds and gardens in the back yard to maintain.
The Springs at Greenleaf Trails is the first community of this kind that Landmark Fine Homes put in located in Norman, Oklahoma. To get the community started, Soup Saturday's were formed. Once a month, people that were under contract to build and those that were considering the community would gather together at the model home and get to know each other. This quickly turned into everyone asking at the end of the gathering when the next one would be. At that point we knew this was something that was greatly needed! Since the first Soup Saturday begun everything from Cooking Classes, Painting Classes and Monthly Potlucks occur. Drive through this gated community in the evenings and you will see neighbors walking together and people sitting on their porches. Winter time you will find the "younger" people in the community shoveling drive ways for the "older" ones.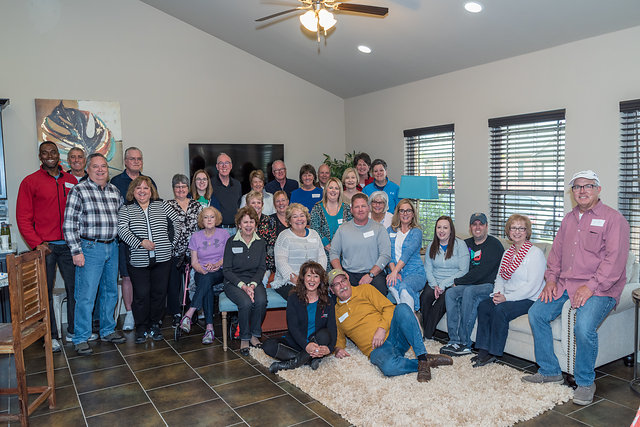 How could we just stop with the one community? There is no way we could! We are at the final stages of "Kicking off " The Springs at Skyline Trails which will be located in Mustang, Oklahoma. This gated community will offer the same community clubhouse with workout room, community pool, walking trails, pond and yards maintained. Monthly Gatherings? Absolutely!
Check out the Model Home that is almost complete!
The next community will be The Springs at Valencia located in Edmond is set to begin construction in the next several months. We are excited to have this same concept available in the Edmond Area!
Does this sound like a community you would want to be a part of? Call us TODAY to get you started.
If you are looking to get away from the hustle of the city but still be minutes away from everything- Belleau Wood is for you! This acreage community is located off of Air Depot and Sorghum Mills in East Edmond. Rolling hills, trees and great views make this community unique.
This completed home at 5616 Chateau is ready for someone to call it home. You are greeted by a open Formal Dining to the left and a study to the right. The grand cathedral ceilings in the Great Room makes the room feel even larger than it already is. The kitchen and great room area make it the perfect place to entertain!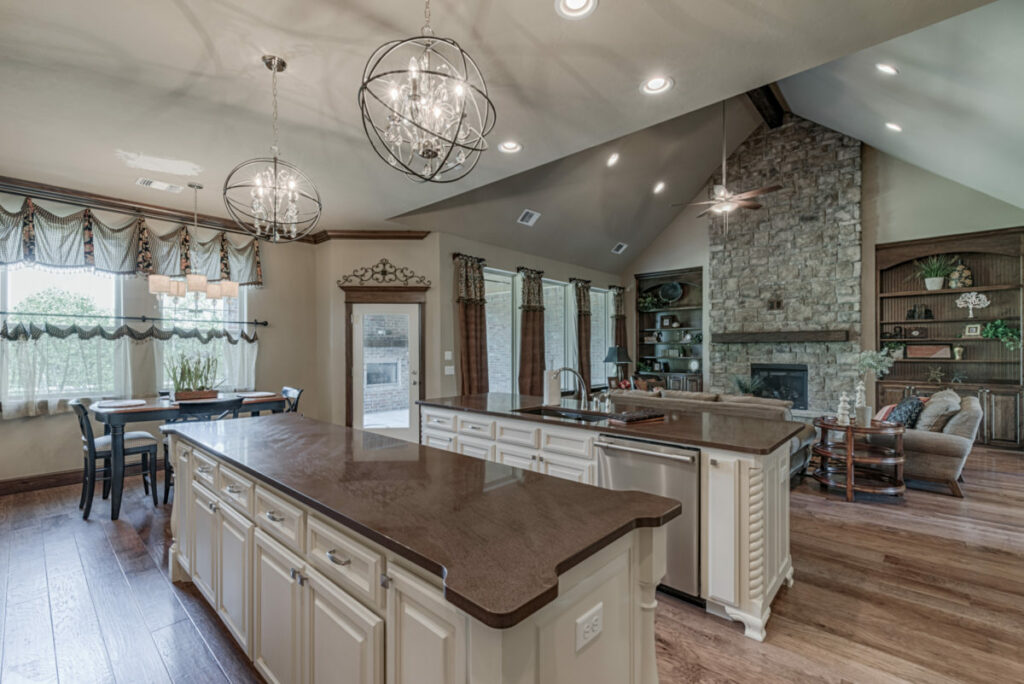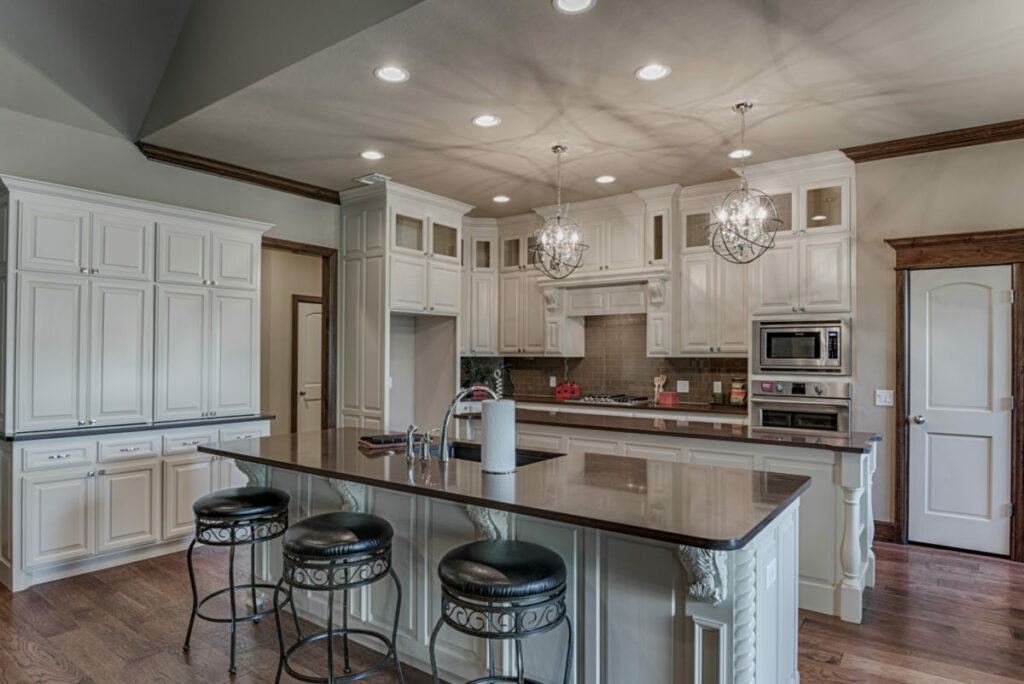 The Master Retreat is adjacent to the laundry room for ease.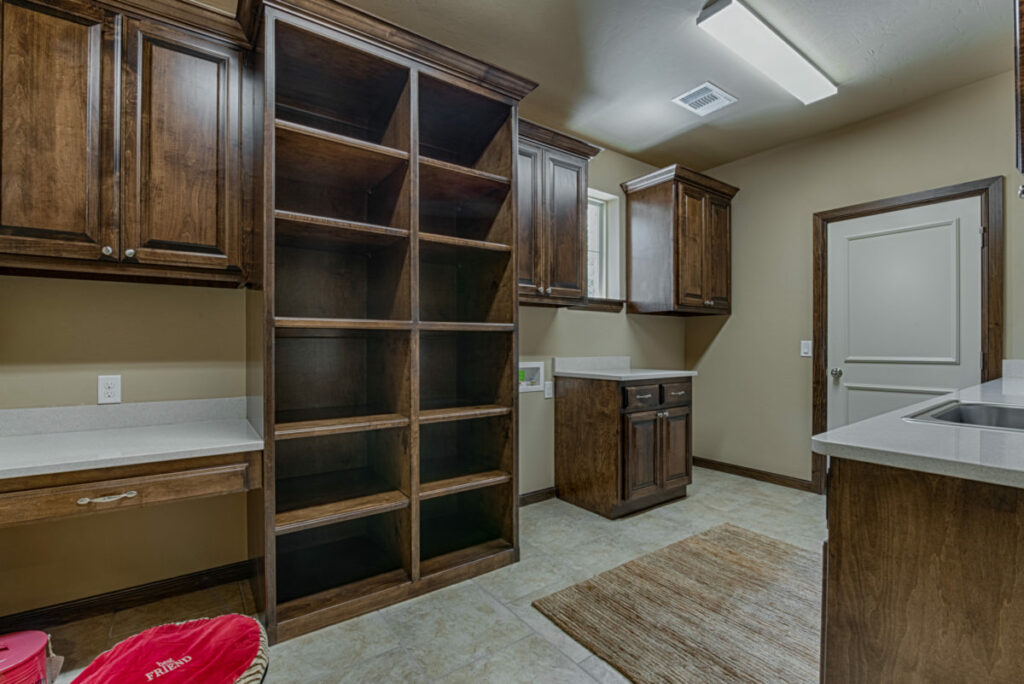 You will love the Upstairs Game and Media Room where you can host lots of parties!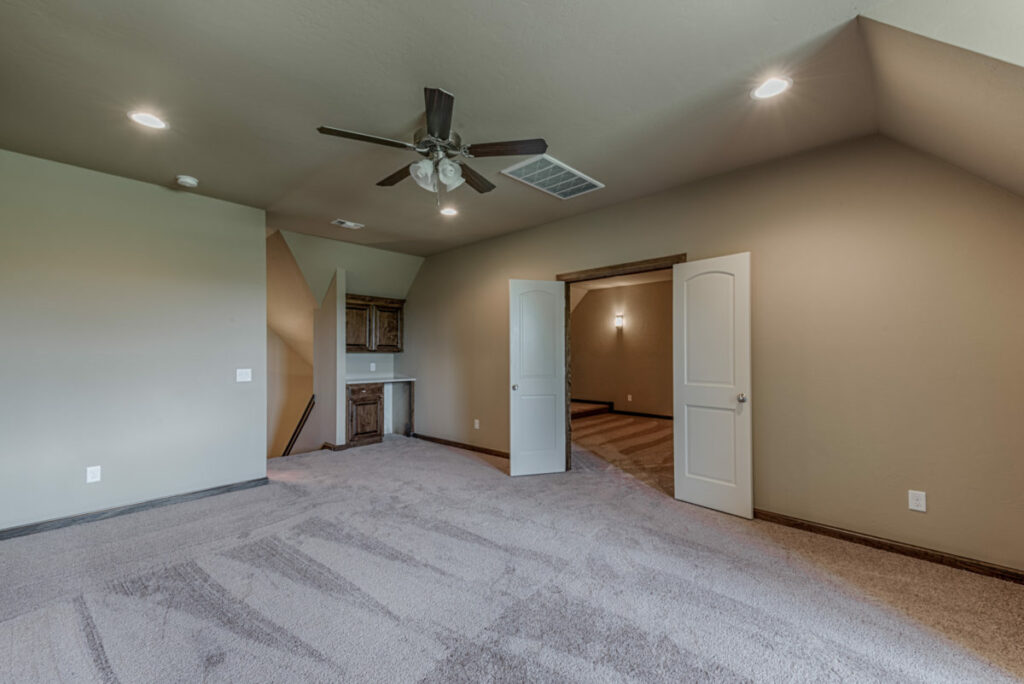 This is only a snapshot of this beautiful home. You will want to see it in person! Stop by Belleau Wood any Saturday and Sunday from 1:00-6:00 or call us and we would love to show it to you when it is convenient for you!
Landmark Fine Homes specializes in building on your lot or acreage. So many people have a vision of what their dream home should look like but do not know where to get started. Even more, homeowners have told us they want to find "that perfect spot" but haven't had any luck on their own. That is where we come in - we can help with both!
Here are a few tips:
1.) When selecting a piece of land, Landmark Fine Homes, can come out and do a FREE lot inspection. This allows you, as the future homeowner, to know what all costs will be involved. So many people do not consider the land preparation, utilities, roads, etc. before buying a piece of property. Unfortunately, many are left with a piece of land they love but are never able to afford to build on.
2.) If you haven't been able to find that perfect property, contact one of our New Home Consultants. We can do the leg work for you and try to narrow down a location.
3.) Before you consider buying a floor plan off of the internet, it is important to remember that some of those plans are designed in other parts of the country and they do not meet the building standards in Oklahoma. Come in and talk with us about what you are wanting. Many of the floor plans that we have will probably meet your needs or can be modified to do so. What is even better is we can walk you through the floor plans so you will get a better idea of how it looks in person and not just rely on a paper drawing. If we do not have exactly what you are wanting we can refer you to local design groups that specialize in building in Oklahoma.
Living where you want, on the land you have dreamed about, has become a huge part of the American Dream. Landmark Fine Homes will custom build on your lot 1500 square feet and larger around the OKC Metro Area. If you want to live from Guthrie to Lexington from El Reno to Shawnee we are the builder for you. Is your land right outside this area? Call us! We would love to look at the project and see if we can help.