It is that time of year- time for the Parade of Homes! This year Landmark Fine Homes has 8 Homes featured in the Parade.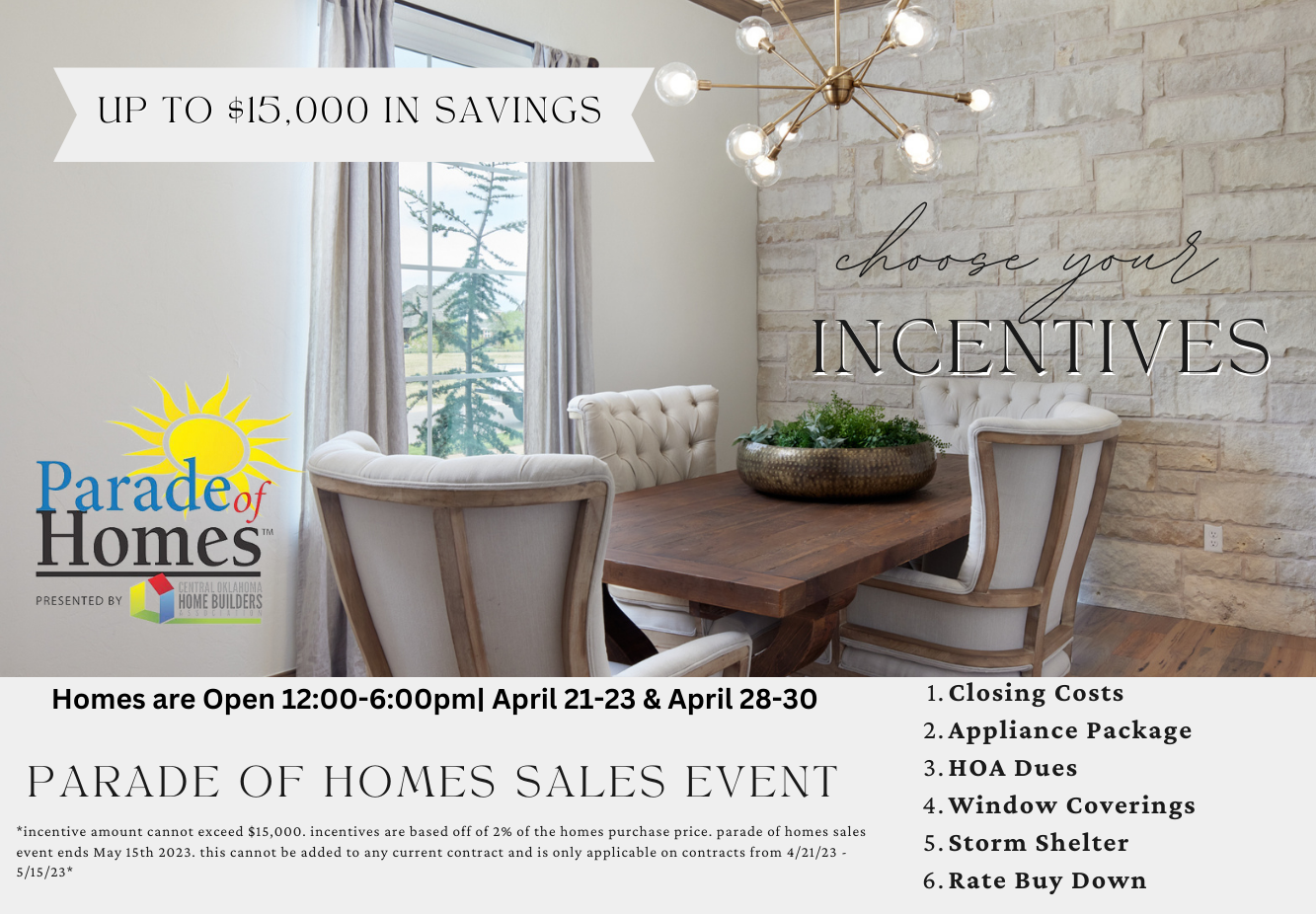 Now is the perfect time to buy a new home. Overall, living in the right home can help your family feel comfortable, safe, and happy while providing opportunities for personal growth and connections with the community. It can be a place where your family can thrive and create lasting memories together.
Please stop by one of our Parade Homes this weekend, find the perfect completed home, or talk to us about custom home building. While you are there, be sure and ask about our Parade of Homes Incentives!
Spring is in the air which means it is time for the Central Oklahoma Parade of Homes. Landmark Fine Homes has been a part of this wonderful event for longer than we can remember! Since we are members of the Central Oklahoma Home Builders Association this event showcases the builders in our area with the latest in design and building science. We have been honored over the years to win numerous design awards which are showcased at our brand new design studio in Norman,
We have 7 homes we are highlighting this year.
Our Model Home at 741 Villaverde Drive in Montoro Ridge in Norman is one that you will not want to miss. We have a family who is chomping at the bit to get moved into this home but we are holding them off to allow you to see it one last time! Loaded with design and technology, this is one you have to see in person!
Don't worry though. If you love this design and want this technology we can custom build it for you!
Do you have a vision in your head of what you want your bathroom to look like but have no idea how to create it?
Our Design Team has come up with a few "Do's and "Don'ts" to get you started
Dos:
Find design inspiration (shower wall tile, floor tile, countertops, paint colors)
Maximize storage
Consider practical plumbing (shower heads, rain can, body sprayers according to size of space)
Have fun with pops of color (deco tile, accent vanities, towels, rugs)
Privacy Please….. A separate toilet compartment in your bathroom
Don't's:
Don't buy products online without seeing them in person or doing your research on quality
Don't Overload patterns and colors (you want your space to make a statement without being overwhelming)
Don't forget about storage in the shower (Add niche or shower shelves to hold your shower essentials)
Don't Forget adequate lighting for the space (lights over vanities, can light in shower)
Don't forget about accessibility
Not sure exactly what your style is? Check out this great article from our friends at Houzz here.
Didn't Al's recipe yesterday look yummy? If you missed it be sure and check it out on the Blog, Facebook or Pinterest!
I don't know about everyone else, but some of us at the office are all about the desserts. If chocolate is in the title, then we are all in for skipping the main meal and just eating it! Today's recipe is one that looks pretty easy but is loaded with flavor. Aren't we all for the easy during Thanksgiving?
Kelli Thompson in our Accounting Department shared this one. Kelli graduated from Westmoore High School in the Moore Public Schools District. She continued her education and graduated from OU with her degree in Accounting. She has lived in Oklahoma all her life and is the mother to twins, a boy and a girl, as well as 4 dogs! Some fun facts about Kelli:
She prefers emails/texts over talking on the phone
HUGE football fan
She loves Fall/Winter but hates Summer
Would love to live in Monterey, CA someday (After she retires from working at Landmark is what we told her!)
She has a younger sister who lives with her parents. Her parents are still married and live in the same house she grew up in.
Her favorite color is black
Loves Diet Dr Pepper and Reece's Peanut Butter Cups
Enjoys Cooking and Baking with her Daughter
Watching Football with her son
The whole family loves Ghost Adventures
Landmark Fine Homes believes in giving back. This year we are collecting school supplies for local schools and one of your favorite teachers at all our Model Homes.
Here are the rules to get your favorite teacher nominated:
You can nominate the Teacher once per day
Nominations will end August 1st, 2018
To nominate them it is easy!
Go to our Facebook Post on Teacher Nomination
Tag or Comment with your favorite Teachers Name
Include the School/District they teach in
Or
Stop by one of our Model Homes and nominate them in person.
All names will be entered into the drawing for the "Favorite Teacher"
We will draw the name of the winner LIVE on August 11th at one of our Community Events- "Donuts in the Drive" that will take place at our Model Homes.
The more you nominate the teacher the more chances they have to win!
You can drop the school supplies by at one of our Model Homes in The Reserve at Valencia, The Springs at Valencia, The Springs at Skyline Trails, The Preserve at Parkside, Carrington Lakes, The Springs at Greenleaf Trails, Little River Trails or Montoro Ridge.
Spring/Summer Newsletter
Spring is here, and Summer is right around the corner. Owning a home comes with maintenance just like having your oil changed in your car. Here are some items for you to check before the Spring/Summer season gets in full swing.
Be sure and clean out your gutters and downspouts. Clogged gutters during rainstorms can cause water to pool.
Check sealing around windows and doors.
Check smoke detectors and carbon monoxide detectors. Now is a great time to replace those batteries.
Clean out your dryer vent.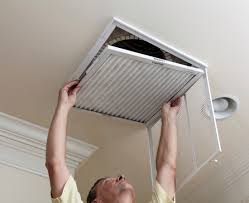 Change air filters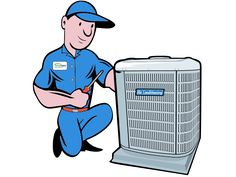 Have your AC checked and serviced. Regular maintenance can extend the life of your unit and may reduce the need for costly repairs.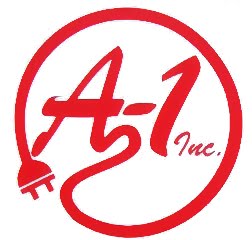 Landmark Fine Homes recommends getting your heat and air serviced at the change of seasons. Contact A-1 Heat and Air today to schedule an appointment
405-360-5545
After months of planning, it is finally here!
Landmark Fine Homes has always been a leader in the Home Building Industry. In 2009, a home was built in Carrington Lakes by the Landmark Fine Homes Team that was certified as a Gold Level Green Home by the National Association of Home Builders. This was only the 3rd home certified by the NAHB at the time. This certification meant the home achieved the highest standards of energy efficiency as well as using "green" products. Then in 2012, we tackled an IPAD controlled home in a time when people were just becoming familiar with what a IPad was. Controlling features inside your home with technology was just hitting the market. That is the same year we were honored to win America's Best Builder from Builder Magazine. Next up was decking a home in all products to do with Natural Gas. The buzz around the area was converting vehicles to CNG because of the high price of gasoline. Included in the home was a charging station for your car, Gas exterior lights, complete appliance packages, water heaters, pool and more. Our next "concept" was taking years of experience in meeting with homeowners and hearing their needs for a smaller square footage home with the same "upscale" amenities as our large executive homes and creating a community centered around that idea. The Springs communities were born. The homes range from approximately 1600 square feet to around 2100 square feet. The communities are gated with the yards maintained, a community clubhouse with a workout room, pond, fishing dock and walking trails. These communities are not age restricted but do attract the active adult that is ready to travel or not spend all their time doing yard work. Taking on a new challenge is always exciting for our team.
The Landmark Fine Homes Team regularly attends the International Builders Show in Florida to become educated on the latest in building science as well as design ideas. This year there was a huge push in Voice Activation Technology. We decided to bring that technology to our Model Home in Norman.
Most people have heard the saying "Hey Alexa" but have no idea what all she can do. Don't worry! We have done the work for you. We have taken that technology as well as other home automation and put it in our model home in Norman!
If controlling TVs, Camera's, Security, Appliances and more is something you are interested in- stop by 741 Villa Verde Drive in our Montoro Ridge Community in Norman and see how it all works!
I don't know about you- but we are always up for sprucing up the exterior of our homes! Houzz has always been a great source for our customers to get design ideas on their new homes. There is rarely a week that goes by where we do not have someone show us a pictures from their ideabook that they have created for inspiration on building their new home. What some people might not know is Houzz is also a great resource for all things around your home including organizing, decorating, exterior landscape ideas and more. Check out this great article they posted on "14 Colorful Spring Containers to Cheer Up Your Porch or Garden."
Read more..... https://www.houzz.com/ideabooks/104421968/list/14-colorful-spring-containers-to-cheer-up-your-porch-or-garden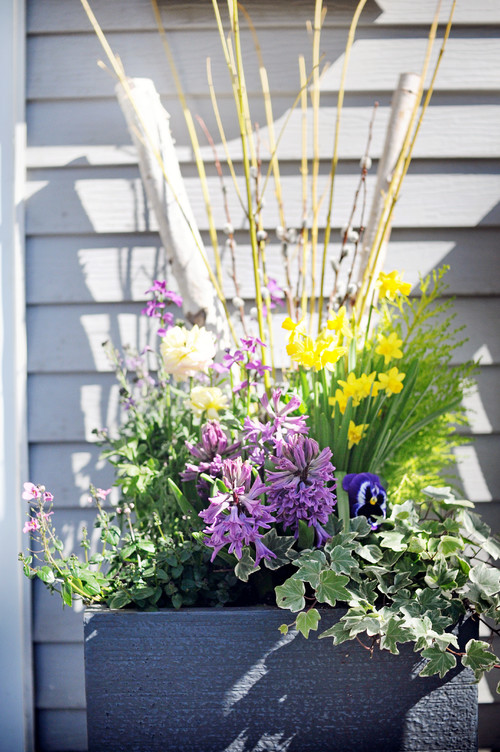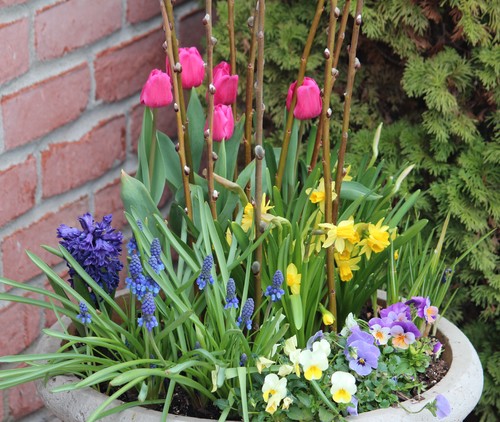 You have picked everything out so the fun can now begin! Meet our Construction Team. It is time to turn over the floor plans and selections to this group. Their job is to take all those ideas and selections you made and bring them to life.
Before we break ground on the project, you will have a Pre-Construction Meeting at our office where you will meet your Construction Superintendent. This is a opportunity for them to be introduced to you as a homeowner as well as your floor plans and selections. They will be briefed on all the details of the home so they have a clear vision of what you are wanting. From this point on they will become part of your family! They will be one of the main sources of contact throughout your build. Their job is to schedule all the trades, get inspections and make sure everything is followed on the plans. They are also the eyes of the company to make sure not only all your selections are fulfilled but everything behind the walls are built soundly and energy efficiently.
During the build of your home, Landmark Fine Homes will schedule several meeting on your jobsite. This gives us the opportunity to educate you on what is behind the walls and get feedback from you on how you want certain areas of your home to look like.
Ground Breaking - You will meet at your home site and have a quick review of how the home will be placed on the lot.
Construction Begins!
Post Frame Meeting - The builder and homeowner meet at the home to verify doors, windows, and wall locations, mark the walls for phone and cable and review the electrical plans.
Pre Drywall Meeting - The builder and homeowner verify everything is installed in the walls and we are ready to begin sheetrock. This is also the time where you will meet with the Custom Cabinet Makers. They will talk with you about what all you would like to see in your cabinets. You will receive a computer generated 3D drawing of those details before the cabinets are made.
Finishes Meeting - The builder and homeowner meet prior to trim, paint and flooring to review the selections you have made and make any adjustments. You will also design your closet layouts at this time.
Flat Work Meeting - The builder and homeowner meet prior to flat work to review. What is flat work? That is your concrete sidewalks and patios!
You are getting close to moving into your new home. Only a few more steps and it will be complete. Check back in next week to see what's next!
You have picked your community, floor plan and signed your contract, so now what?
Next up is picking out all the finishes you would like in your home as well as going over the floor plans to make sure all the details are there. We love greeting new home owners when they walk into our design studio for the first time. Honestly, we see a mix of emotions. Some can not wait to get started on this part. They have been on Pinterest, Houzz or other websites collecting pictures and information of what all they want in their new home. The other set of people walk in looking like a deer in head lights!! The thought of having to pick everything out and making sure it all matches is overwhelming for some. In comes our wonderful team to save the day!!
Landmark Fine Homes believes that we build your home not ours. With that being said, we want to make sure we have all the details in place that you want in your home. There are several meetings scheduled throughout the process of building your home. In the beginning you will come in for a Plan Review Meeting. This is where you will meet with our Estimating Department to make sure we have everything on your plans that you envisioned down to where the light switches are. Then we transition you into meeting with our Design Team. This is where you get to take all those ideas of finishes out of your head and bring them to life! The team does a great job at taking those ideas and matching them to products. During your home building process you will have one designer that is committed to making your home something that you will be proud to show off. Landmark Fine Homes also works hard at not making the process overwhelming. You will have several meetings with our design team where you can focus on certain areas of the home and not feel like you have to make decisions on every facet of the home in one visit.
Now, doesn't that sound easy and fun? It really is! Check out what this family had to say about the process!