You have picked your community, floor plan and signed your contract, so now what?
Next up is picking out all the finishes you would like in your home as well as going over the floor plans to make sure all the details are there. We love greeting new home owners when they walk into our design studio for the first time. Honestly, we see a mix of emotions. Some can not wait to get started on this part. They have been on Pinterest, Houzz or other websites collecting pictures and information of what all they want in their new home. The other set of people walk in looking like a deer in head lights!! The thought of having to pick everything out and making sure it all matches is overwhelming for some. In comes our wonderful team to save the day!!
Landmark Fine Homes believes that we build your home not ours. With that being said, we want to make sure we have all the details in place that you want in your home. There are several meetings scheduled throughout the process of building your home. In the beginning you will come in for a Plan Review Meeting. This is where you will meet with our Estimating Department to make sure we have everything on your plans that you envisioned down to where the light switches are. Then we transition you into meeting with our Design Team. This is where you get to take all those ideas of finishes out of your head and bring them to life! The team does a great job at taking those ideas and matching them to products. During your home building process you will have one designer that is committed to making your home something that you will be proud to show off. Landmark Fine Homes also works hard at not making the process overwhelming. You will have several meetings with our design team where you can focus on certain areas of the home and not feel like you have to make decisions on every facet of the home in one visit.
Now, doesn't that sound easy and fun? It really is! Check out what this family had to say about the process!
Can one room have everything?
As far as design goes, this one might be it! Ship lap is all the rage since Jo and Chip took over HGTV with their hit series, Fixer Upper. I mean who hasn't heard of that great show?!?
And the location - Waco, Texas. Could it get any better?
Back to the Master Retreat.....
This stunner has everything that our customers have been wanting.
Ship lap
Free Standing Tub
Wood Plank Tile
Rustic Detail with Rock Accents
Gray Cabinets
Quartz Countertops
The Best Part is - THIS HOME IS AVAILABLE!
The home is located at 2030 Roveto Court in the beautiful Cascata Falls Community in Edmond. The community has a community clubhouse, pool, ponds, basketball courts, playground and more!
Stop by the home on the weekend from 1:00-6:00 Saturday and Sunday's or call us for an appointment!
As the Festival of Homes approaches this week we know there will be a lot of people out looking at homes. You are going to see the latest and greatest in design from several builders.
We love our Design Team and all they do to create such beautiful environments for people to live in. They are constantly staying on top of the latest trends whether it is color, countertops, ceiling treatments, flooring or lighting. Our consistent trade partners also bring us those products that they are receiving so we can be the first ones to have them in our homes. This also allows you as a buyer to be confident that you will receive the best pricing and design there is!
We also love our Construction Team and the hard work that they put in making sure the home is energy efficient. That is what The Teel's loved about building with Landmark Fine Homes not only once but twice! Not only did they have the best design possibilities but they also had the best construction which saved them money every month on their utility bills.
Check out what they had to say:
It is that time of the year that so many people love- Fall weather, Football, The kids are back to school and the PARADE OF HOMES! We are so excited with the line up we have this year. Landmark Fine Homes loves to show off new floor plans and designs and you will not be disappointed this year.
Our first feature home is our NEW MODEL at The Preserve at Parkside. You will love all the farmhouse details with the shiplap wall in the kitchen, brick detail in the half bath, rustic beams in the Master and a farmhouse sink in the kitchen. Stop by and see Greg Corn this weekend! All the homes will be open from 1:00-7:00 pm.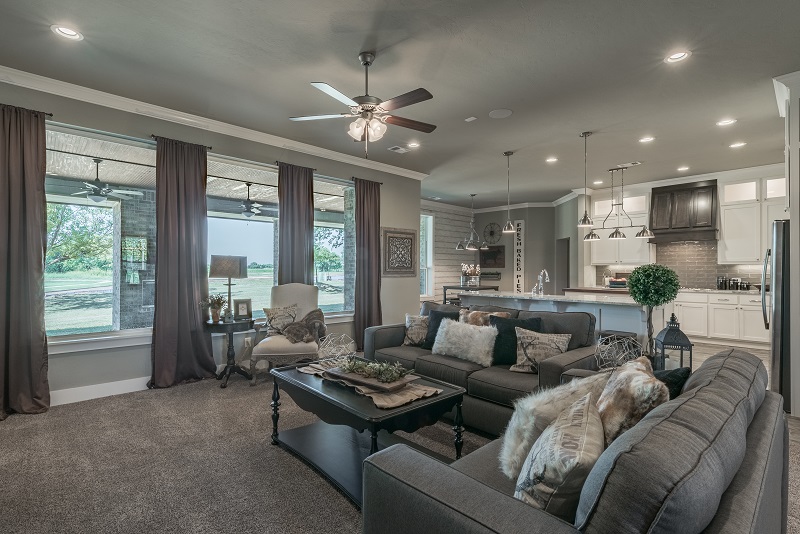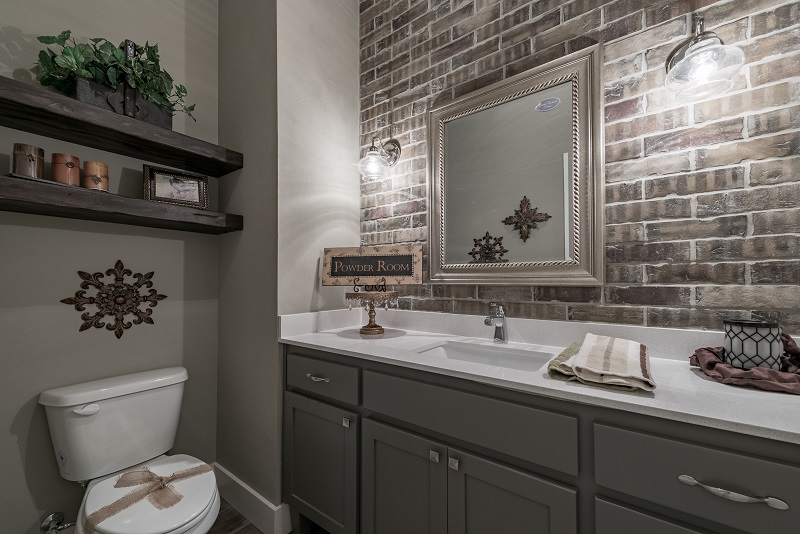 Another Tuesday and Another Testimony! We are so grateful for all the wonderful people who have trusted us to build not only their homes but who have become a part of our extended family. We often have people come into our model homes and say "All we have heard about building is that it is a nightmare!"
We are very committed to making sure that statement doesn't become a reality to any of our families. Since we have been building homes since 2000 we have a lot of experience in how to make the process as easy as possible. Each step is broken down so you do not have to make all the decisions at one time.
Hear what another one of our wonder families have to say:
We absolutely love our new home! It was a great and pleasant experience being able to build with Landmark Fine Homes. The process went very smoothly and was laid out very well. We would love to give a shout out to all of the folks who we were able to work with during construction:
Tim was great throughout the entire construction process. He made sure to meet with us at all of the major milestones and explain in detail what was going on, how certain things worked, and gave good visuals of what was about to or had just happened. If we ever had a concern and voiced it with Tim, he made sure proper corrections were made to our satisfaction and kept us informed of progress being made. He is very knowledgeable and willing to explain anything we had questions about. It was a great experience working with Tim and would work with him again in a heartbeat!
Jason was extremely helpful throughout the process as well. He was very thorough in going over our plans and very helpful with explaining house details. Jason also communicated very well and constantly followed up with us to find out if we needed anything or how progress was going. Anytime we spoke with Jason, he was upbeat and seemed to always have a smile on his face!
Kim was fantastic throughout the entire selection process. She had everything laid out for us which made it easy to pick everything out. If we ever had questions, she was able to find the answers. Her positive attitude and energy made it a lot of fun throughout the selection and construction process!
Again, it was a pleasure working with Landmark Fine Homes in building the home of our dreams! We are excited and cannot wait for the many years we plan to live in and enjoy our home. The team at Landmark Fine Homes throughout the entire process was very professional, positive, and energetic. We always felt we were being well taken care of and made a priority. Thank you all again!
At Landmark Fine Homes we believe in custom building YOUR home and not OUR home. With that being said, we do notice trends that come and go. Is the latest trend what everyone wants in their home? Absolutely not! That is why we try to build Spec Homes that showcase several different styles.
Some of the latest trends are the Farmhouse Design Style. We know many people have started following the popular HGTV show- Fixer Upper. Chip and Joanna Gaines showcase weekly how they incorporate this style into their designs. Farmhouse Design has its own character and showcases simple organic items, light colors. simple lines and details. It showcases natural wood, fireplaces, beamed ceilings.
Farmhouse sinks have become popular as well. Our Carrington Lakes Model showcases several of these design qualities.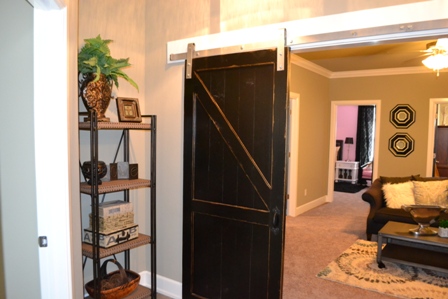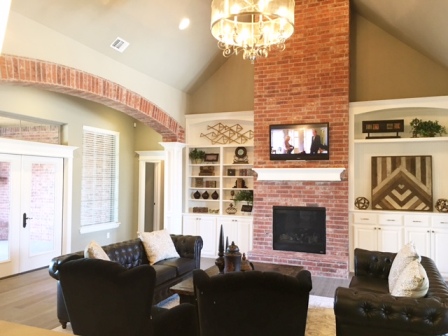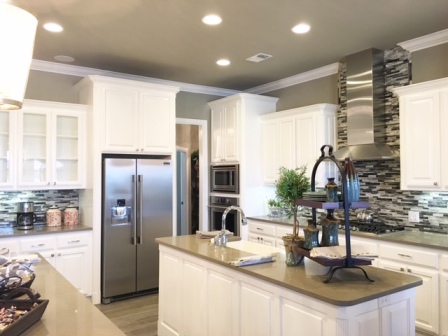 What design style are you currently liking?