Whenever we have people come into our Model Homes, one of the most common statements we hear is, "I would NEVER build a house! I have heard it is a NIGHTMARE!"
We had the opportunity to sit down with The Teel's who have built two homes with us. Listen to what they had to say about the process:
Don't let the fear of the unknown discourage you from building a home !  Our team of professionals will guide you through the process.  Landmark Fine Homes has a design studio located in Norman.  It is stocked with samples of carpet, tile, countertops, hardware, brick, rock, plumbing and so much more!
If you have thought about building but are scared of the process, stop by one of our Model Homes this weekend in The Reserve at Valencia, The Preserve at Parkside, Cascata Falls, Carrington Lakes, Little River Trails, Montoro Ridge, or The Springs at Greenleaf Trails.  One of our New Homes Consultant would love to talk to you about how to get started on your new home.
After talking to customers over the last 15 years in business, we have realized a number of our customers are ready to "downsize" but not ready to give up the amenities they have grown accustomed to having in their larger square foot homes. We have designed the perfect community where you can get both!
The Springs at Greenleaf Trails is that Community. You will enter the community through beautiful iron gates.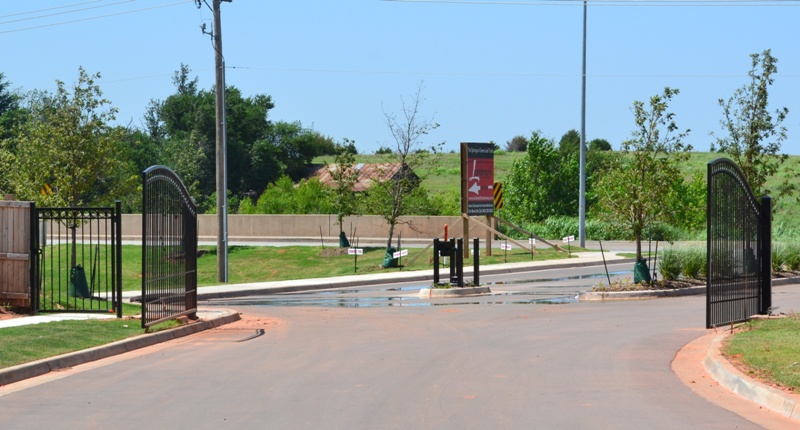 One of the first things you will notice is how well everyone's yard looks. Part of your Home Owner Association Fees go to having your yard maintained. This is not only a great benefit to the homeowner but it also assures the community will always be looking its finest.
The Community Clubhouse with Workout Room has been a favorite among our customers.  You will be able to walk on the Treadmill, Elliptical, use the Bikes or Free Weights and not even have to drive to get to the Gym! There is also a great gathering area where you can meet and greet your neighbors as well as watch a sporting event.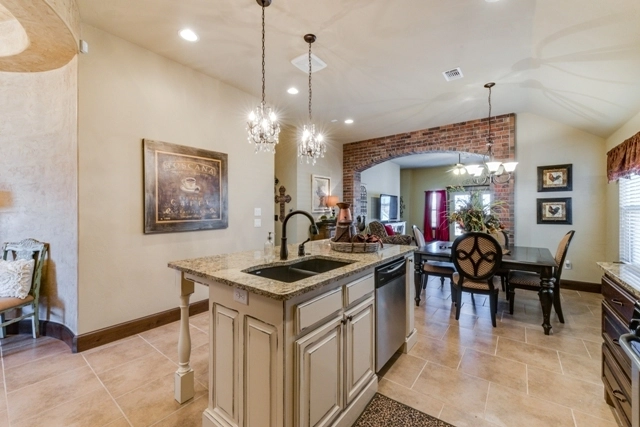 If this isn't enough to make you want to move to The Springs at Greenleaf Trails, take a look at the homes!
Stop by our Model Home at 3408 Mount Mitchell and let us get started on your HOME! Our Model Home is Open Thursday- Monday from 1:00-6:00 pm. If that doesn't work for you- just give us a call and we will schedule a private showing.