Jerry Arias is the man behind the floor plans at Landmark Fine Homes. During the bid process, you might have liked one of our basic floor plans but decided you wanted to do some changes. Jerry takes those ideas and turns them into realty!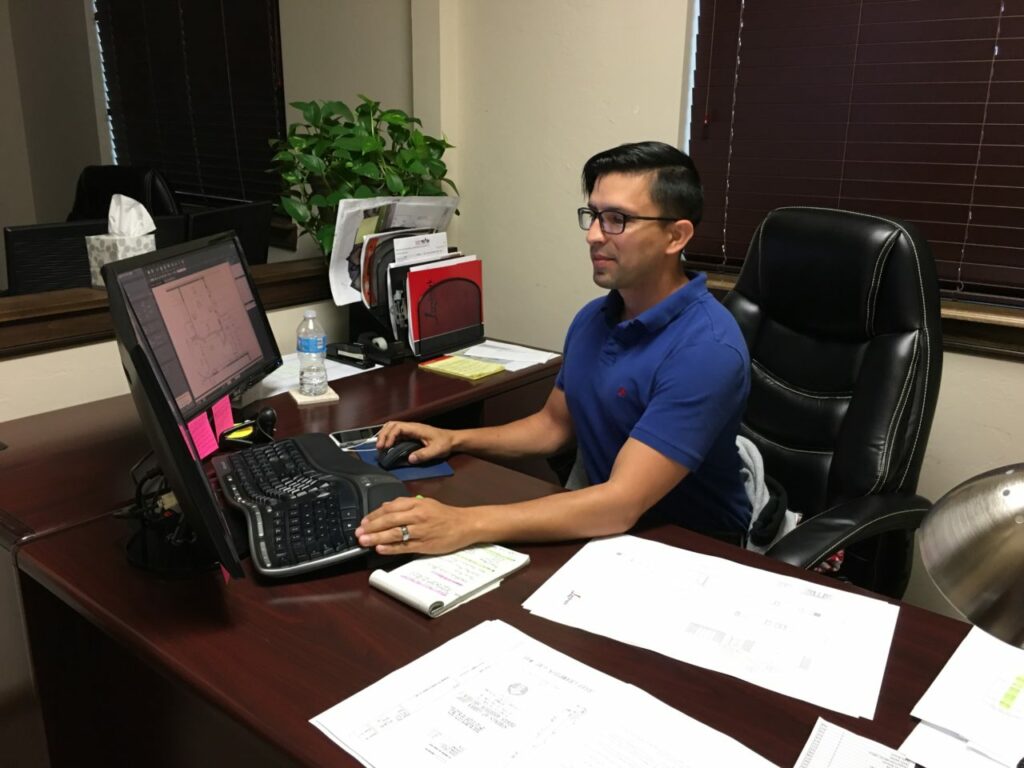 Jerry grew up in Costa Rica so his recipe is one that was shared throughout the year, especially Christmas Eve. No celebration is ended without a good "arroz con leche" (rice with milk) a very traditional Hispanic dessert, very sweet and made with lots of love, and memories to cherish for a life time.
"The main Holiday for us is Christmas Eve where all the extended family gets together. Normally a big party celebrated at the living grandparent's home. Where the ladies of get together to prepare and cook Costa Rican Tamales (bigger and thicker than your normal Mexican tamales, and each one is wrapped around with green banana leaves), we also cook big pots of "arroz con pollo" (rice with chicken) and veal meat. While the men sit and talk about soccer or watch the best game of the season all over again. The children are just children, running around, playing, climbing trees and becoming friends with any new cousins they missed over the past few years. The teens and young adults just relax and catch up on everyone's life. Any gifts are given to the children and the grandparents first, all other are done at each family's home, keeping the families together, The celebration goes on all morning through the late night, until the last one leaves after cleaning the grandparents' home. "
ARROZ CON LECHE (COSTA RICAN RICE PUDDING)
COOK TIME
30 mins
TOTAL TIME
30 mins
INGREDIENTS
1 cup uncooked rice
1 can sweet condensed milk
1 can evaporated milk
4 cups of milk
½ cup of water
½ teaspoon vanilla extract
2 sticks of cinnamon
1 teaspoon fresh nutmeg
½ cup raisins
6 cloves
INSTRUCTIONS
In a saucepan, bring rice, milk, water, cinnamon sticks, nutmeg and cloves to a boil over high heat.
Boil for 5 minutes, stirring constantly.
Add the sweet condensed milk and simmer over low heat for 10 minutes.
Add the evaporated milk, the vanilla extract and the raisins and cook for 10 more minutes until it thickens to the desired consistency. Add more milk if you want your Arroz Con Leche thinner, as it will thicken once it cools down.
Serve it chilled or at room temperature.
Online Source: http://www.oliviascuisine.com/the-world-cup-gourmet-series-costa-rica-arroz-con-leche-rice-pudding/
Didn't Al's recipe yesterday look yummy? If you missed it be sure and check it out on the Blog, Facebook or Pinterest!
I don't know about everyone else, but some of us at the office are all about the desserts. If chocolate is in the title, then we are all in for skipping the main meal and just eating it! Today's recipe is one that looks pretty easy but is loaded with flavor. Aren't we all for the easy during Thanksgiving?
Kelli Thompson in our Accounting Department shared this one. Kelli graduated from Westmoore High School in the Moore Public Schools District. She continued her education and graduated from OU with her degree in Accounting. She has lived in Oklahoma all her life and is the mother to twins, a boy and a girl, as well as 4 dogs! Some fun facts about Kelli:
She prefers emails/texts over talking on the phone
HUGE football fan
She loves Fall/Winter but hates Summer
Would love to live in Monterey, CA someday (After she retires from working at Landmark is what we told her!)
She has a younger sister who lives with her parents. Her parents are still married and live in the same house she grew up in.
Her favorite color is black
Loves Diet Dr Pepper and Reece's Peanut Butter Cups
Enjoys Cooking and Baking with her Daughter
Watching Football with her son
The whole family loves Ghost Adventures
You have picked everything out so the fun can now begin! Meet our Construction Team. It is time to turn over the floor plans and selections to this group. Their job is to take all those ideas and selections you made and bring them to life.
Before we break ground on the project, you will have a Pre-Construction Meeting at our office where you will meet your Construction Superintendent. This is a opportunity for them to be introduced to you as a homeowner as well as your floor plans and selections. They will be briefed on all the details of the home so they have a clear vision of what you are wanting. From this point on they will become part of your family! They will be one of the main sources of contact throughout your build. Their job is to schedule all the trades, get inspections and make sure everything is followed on the plans. They are also the eyes of the company to make sure not only all your selections are fulfilled but everything behind the walls are built soundly and energy efficiently.
During the build of your home, Landmark Fine Homes will schedule several meeting on your jobsite. This gives us the opportunity to educate you on what is behind the walls and get feedback from you on how you want certain areas of your home to look like.
Ground Breaking - You will meet at your home site and have a quick review of how the home will be placed on the lot.
Construction Begins!
Post Frame Meeting - The builder and homeowner meet at the home to verify doors, windows, and wall locations, mark the walls for phone and cable and review the electrical plans.
Pre Drywall Meeting - The builder and homeowner verify everything is installed in the walls and we are ready to begin sheetrock. This is also the time where you will meet with the Custom Cabinet Makers. They will talk with you about what all you would like to see in your cabinets. You will receive a computer generated 3D drawing of those details before the cabinets are made.
Finishes Meeting - The builder and homeowner meet prior to trim, paint and flooring to review the selections you have made and make any adjustments. You will also design your closet layouts at this time.
Flat Work Meeting - The builder and homeowner meet prior to flat work to review. What is flat work? That is your concrete sidewalks and patios!
You are getting close to moving into your new home. Only a few more steps and it will be complete. Check back in next week to see what's next!
You have picked your community, floor plan and signed your contract, so now what?
Next up is picking out all the finishes you would like in your home as well as going over the floor plans to make sure all the details are there. We love greeting new home owners when they walk into our design studio for the first time. Honestly, we see a mix of emotions. Some can not wait to get started on this part. They have been on Pinterest, Houzz or other websites collecting pictures and information of what all they want in their new home. The other set of people walk in looking like a deer in head lights!! The thought of having to pick everything out and making sure it all matches is overwhelming for some. In comes our wonderful team to save the day!!
Landmark Fine Homes believes that we build your home not ours. With that being said, we want to make sure we have all the details in place that you want in your home. There are several meetings scheduled throughout the process of building your home. In the beginning you will come in for a Plan Review Meeting. This is where you will meet with our Estimating Department to make sure we have everything on your plans that you envisioned down to where the light switches are. Then we transition you into meeting with our Design Team. This is where you get to take all those ideas of finishes out of your head and bring them to life! The team does a great job at taking those ideas and matching them to products. During your home building process you will have one designer that is committed to making your home something that you will be proud to show off. Landmark Fine Homes also works hard at not making the process overwhelming. You will have several meetings with our design team where you can focus on certain areas of the home and not feel like you have to make decisions on every facet of the home in one visit.
Now, doesn't that sound easy and fun? It really is! Check out what this family had to say about the process!
This beauty is ready for you to move in before the holidays! The Maddie Floor plan is loaded with possibilities at 3375 Square Feet MOL located in NW OKC, Edmond Schools at The Reserve at Valencia.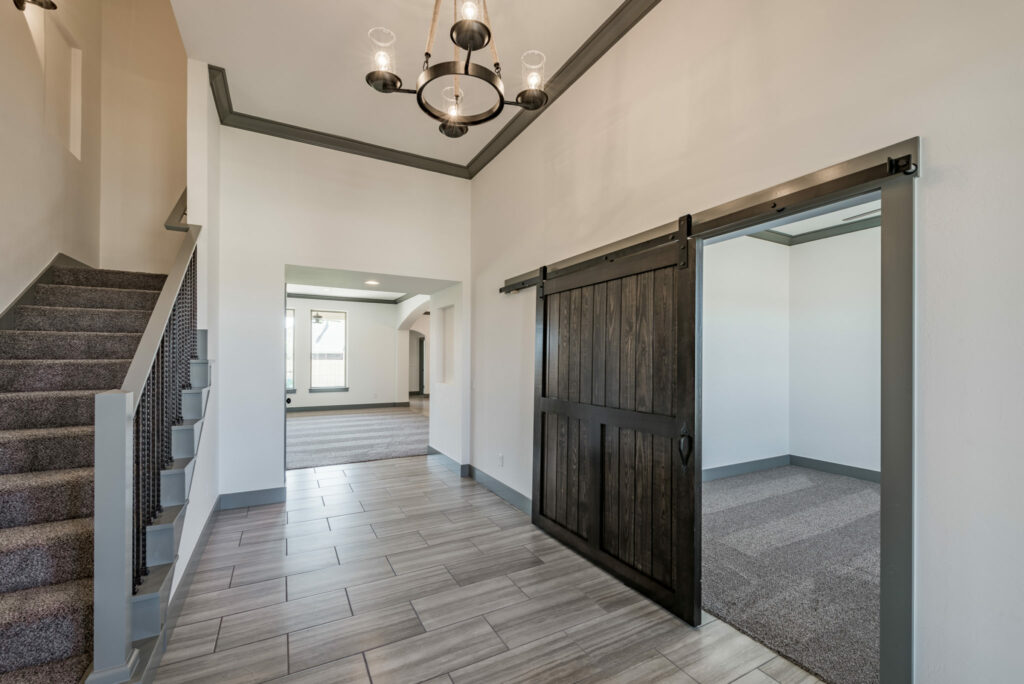 You will love the Grand Entrance that greets you with a stairway that leads to a bath as well as 2 Rooms that can be used as Bedrooms, Recreation Room, Media Room, Craft Area or whatever your heart desires! The Barn Doors allows the front room to be used as a study or a Formal Dining.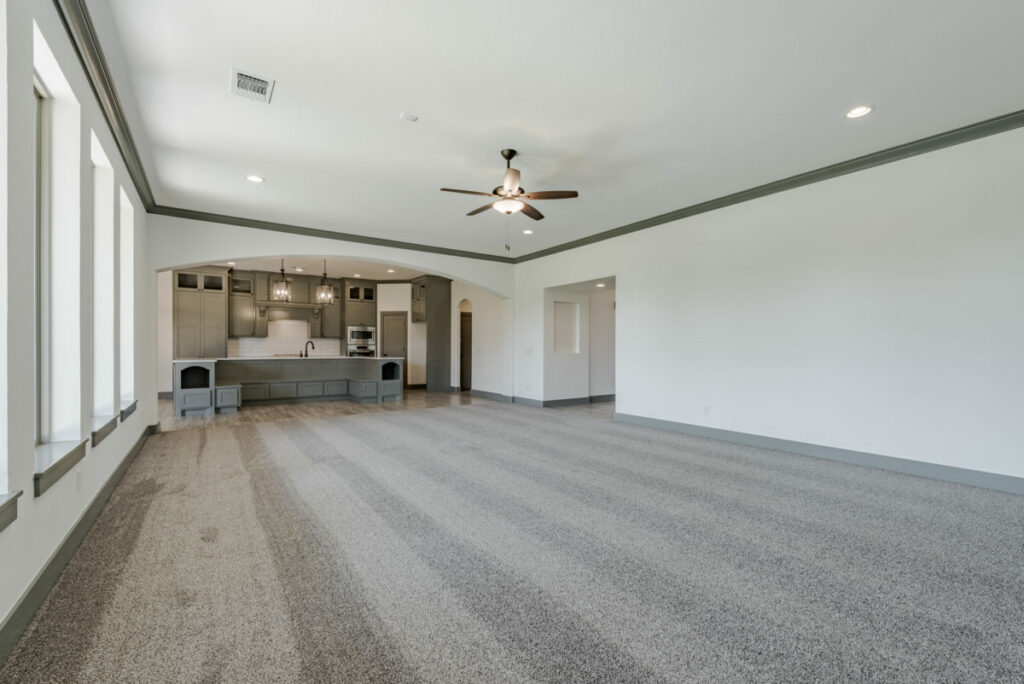 The Great Room is not lacking in GREAT! You will love the Open Kitchen/Living Area that gives you plenty of room for entertaining!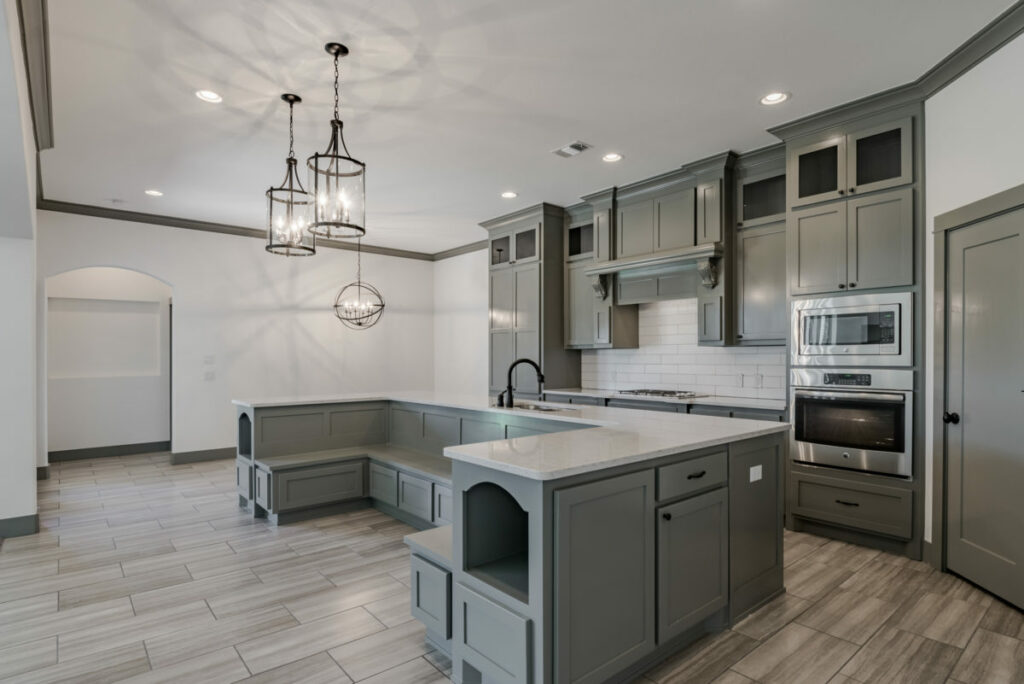 Talk about Entertaining Space- This kitchen has it! The island allows for a table to be anchored in the middle for plenty of seating yet still gives you lots of counter space and storage.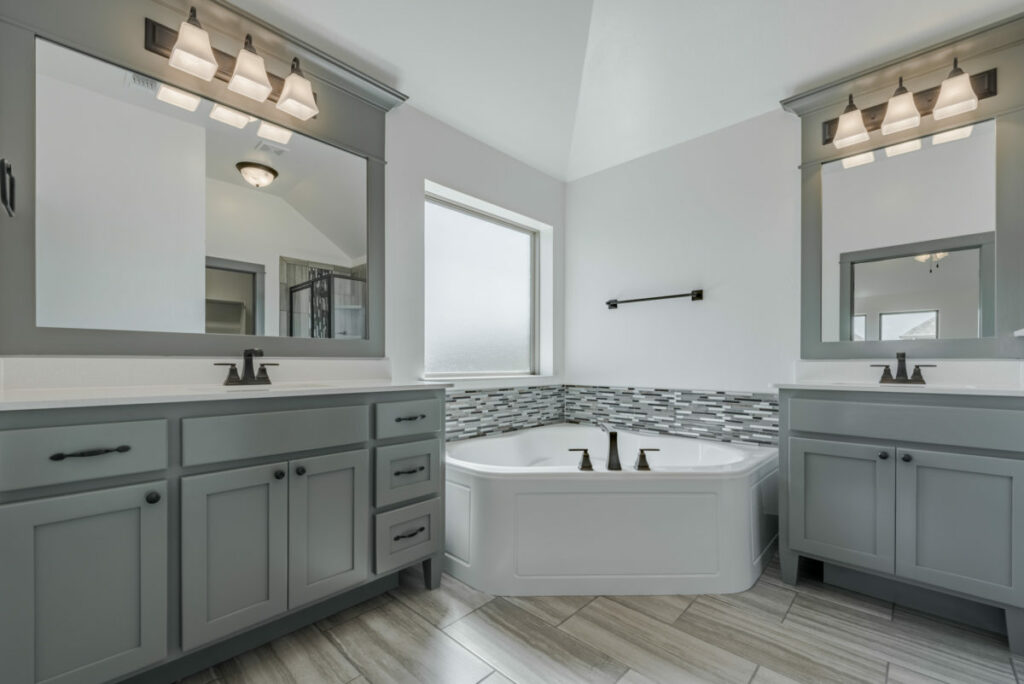 The Master Bedroom is a Retreat all its own. Privacy, with a Master Closet with plenty of storage as well as a great bath will make you never want to leave.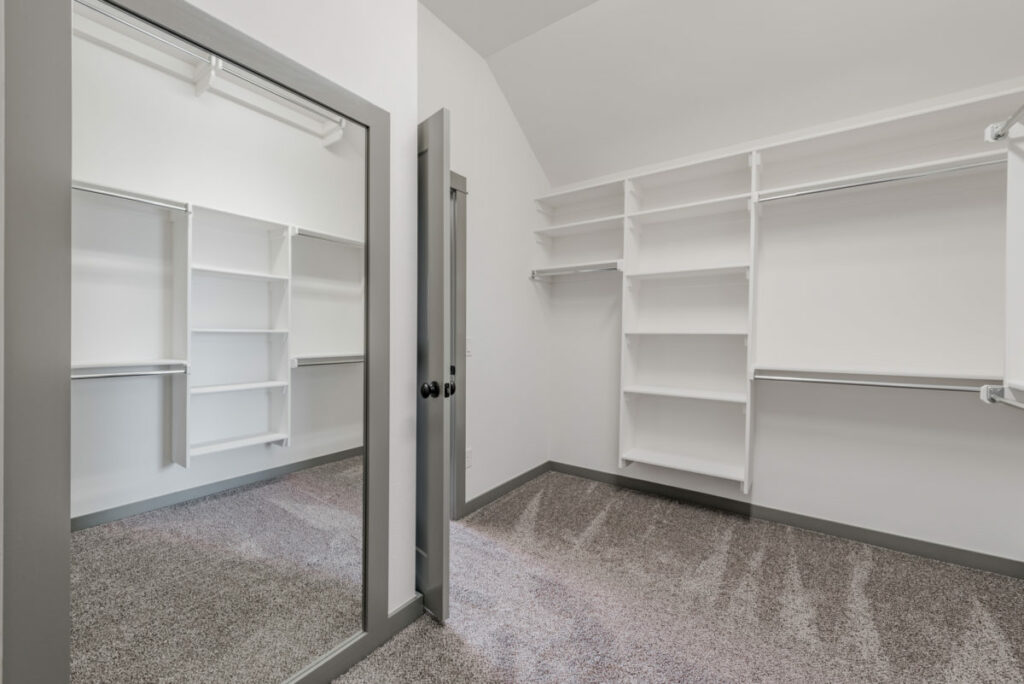 2 Secondary Bedrooms and a Bath complete this Beauty. Another Great thing about this home is the Community! You will love the walking trails, parks, playgrounds and The Reserve comes with a community cabana and pool.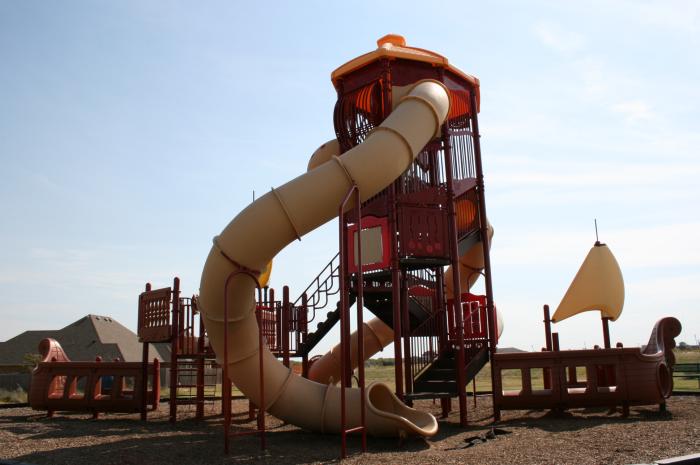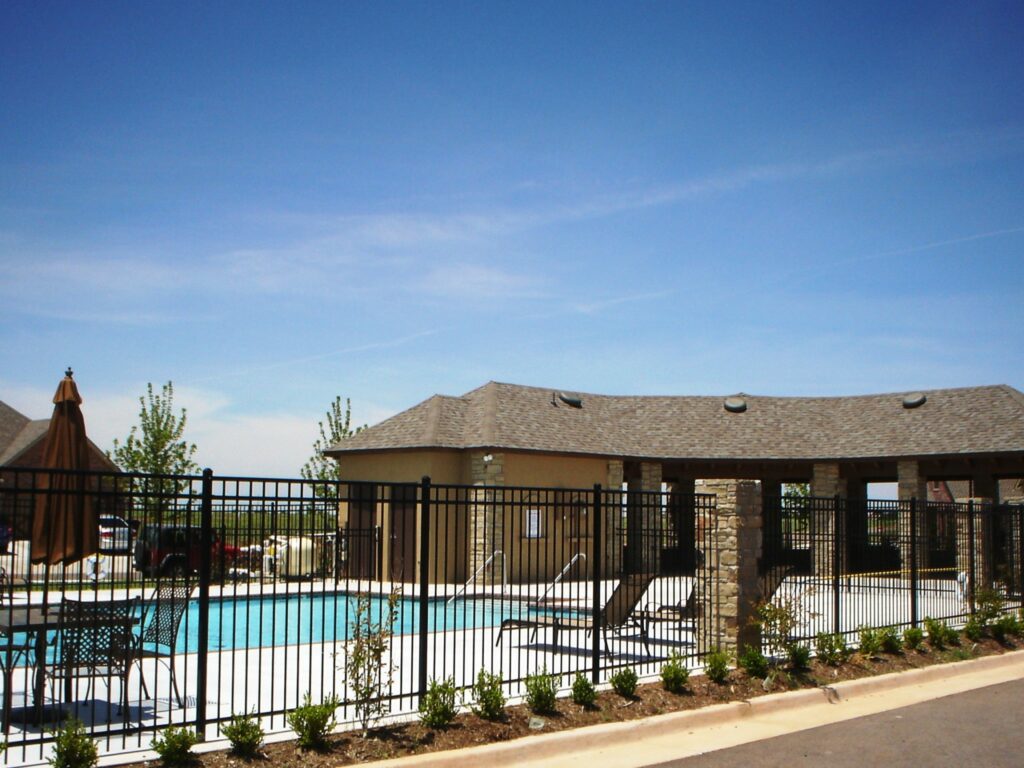 How could you even begin building a home without these two guys? Meet Jason and Brian- otherwise known as our Estimating Guys.
We joking say they began working here when they were 12. LOL! That is a little stretch but they have both been with Landmark Fine Homes for many years.
Jason Underhill, Director of Estimating, has been with Landmark Fine Homes since its inception in 2000. Once he graduated from Oklahoma City University, he decided to stay at Landmark Fine Homes and continue full time. Because of his longevity there isn't a floor plan that we have built that he hasn't seen. That knowledge alone is priceless. If you have a idea, Jason will know if it can be done in any particular plan. He will be one of the first people you meet once you go under contract with Landmark because he runs the Plan Review meeting at the office. This is where you go through the details of the contract and floor plan to make sure we have everything covered. Nothing is finalized until this meeting takes place.
As Director of Estimating, Jason is the person who not only anchors our pricing department but also our CAD and Design Team.
Brian Philips is our Estimator. The great story about Jason and Brian - they went to College together and were in the same Fraternity. So if you are wondering if they can work together as a team- the answer is YES! Brian is a numbers guy- no doubt! He works closely with our Sales Team to get the ideas that our customers have, put those into a floor plan to be able to determine the cost involved and get those back to the Sales Team to be able to show you those ideas on paper. He works hard to make sure all those ideas become a reality for you the potential homeowner.
If you are looking for a TOP NOTCH team of Estimators, there isn't any better than Jason and Brian. Not only are they great at what they do- they are great guys!
It is that time of the year. The Central Oklahoma Parade of Homes will run this Spring for two consecutive weekends- May 13-15 and May 10-22. The Parade will be open from 1:00-7:00. We are excited to have 7 homes in this years parade.
18624 Salvador- The Reserve at Valencia- Edmond Schools
This home is in the acclaimed Edmond School District. The Reserve at Valencia offer a community cabana and pool, walking trails, playgrounds, ponds and much more.
Large bedrooms make this home great for any family.
This is the perfect room for the additional 5th bedroom or bonus room.
If you want to see the rest of the house you will want to stop by and see it in person. Our model homes are open Thursday- Monday from 1:00-6:00. We will be open during the Parade weekends until 7:00.
If there is one thing that we consistently hear is-" I would love to build a new custom home BUT it is overwhelming! How will I ever be able to make all the choices? I am not a designer. Do I have to drive all over town to pick things out?"
At Landmark Fine Homes, we have been building Custom Homes for over 15 years. We have broken the building process down into easy steps. There is nothing overwhelming! We ask you to pick out a few things at a time, or if you want, you can complete all the steps in one visit. Kim Kelley, Selection Center Coordinator, has been with Landmark Fine Homes for over 11 years. Her expertise has been priceless in helping our customers make those sometimes hard decisions. She can help you make sure the whole house will come together and be something you are proud of.
Our New Design Center, located at our main office in Norman, has selections from vendors around the metro area. It is truly "One Stop Shopping." The need to run all over town is taken away. Many of our customers have consistently said if they have an idea in their head, Kim helps bring it to life! If you have seen it in a magazine, on Pinterest, Houzz or a website, Kim will be able get that design brought to life in your home.
There is truly no reason to wait!  Stop by one of our Model Homes in Norman at The Springs at Green Leaf Trails or Carrington Lakes, in Edmond at Belleau Wood or The Reserve at Valencia or in Southwest Oklahoma City at The Preserve at Parkside.  One of our New Home Consultants would be happy to get you started on your new home.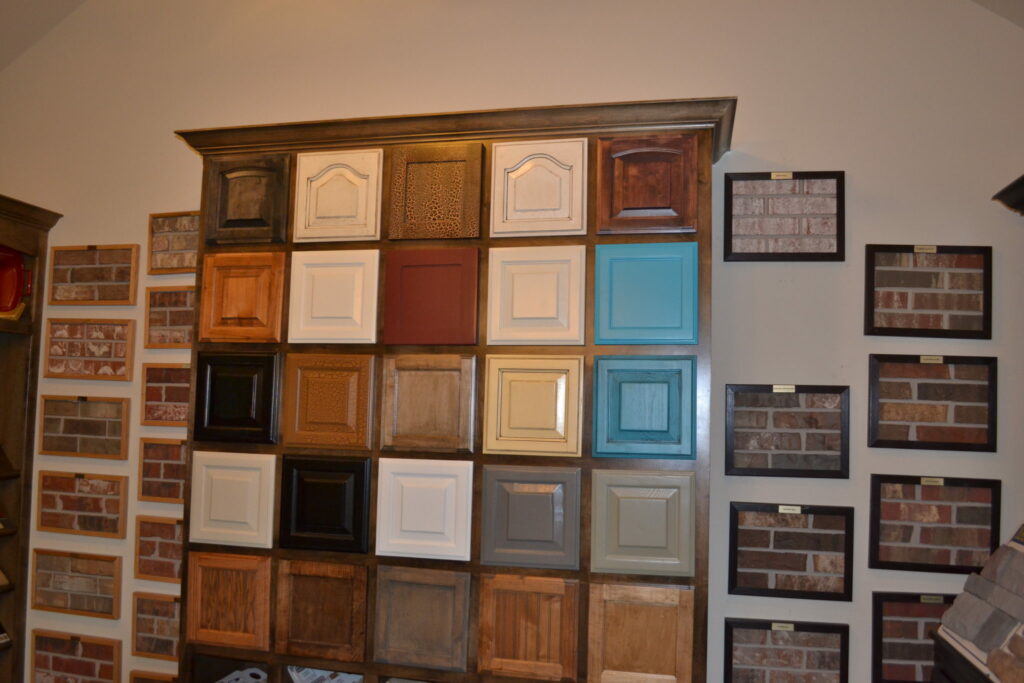 Are you ready?
Winter is right around the corner as temperatures continue to drop! Now is the time to take care of a few maintenance issues around your home to make sure you are ready!
Be sure and disconnect all outside hoses. If you forget the outside water faucet can freeze and burst pipes inside the walls.
If this is the first time to you have turned on your heater you may experience a burning smell. This is completely normal. There might also be some smoke that could set off your smoke detector. The smoke will usually clear away quickly. Opening a door or window will usually help.
A good rule of thumb is to change out your batteries on your smoke alarm at the same time you change your clocks. It is not too late! Make sure those batteries are good.
What are other things you do around your house as the temperatures drop?
The Central Oklahoma Home Builders Association (COHBA) Parade of Homes is right around the corner!
We are excited to have 4 homes in this years Parade.
We will have homes in Carrington Lakes in Norman, Belleau Wood in East Edmond, The Ranches in SW OKC/Moore Schools and The Reserve at Valencia in West Edmond.  The homes will be open October 19-27 from 1-7 pm or if those times do not work we can set up a appointment for a private showing.
This year our homes have great outdoor spaces, Media Rooms that are perfect to watch your favorite Basketball team in, a wonderful plan that can have 2 Master Bedrooms and a home in a great community that offers a community pool, cabana, several parks and walking trails throughout.
Landmark also has several homes in each community that are in various stages of construction. Several of the homes you can still pick out some of the finishes. They won't last long so contact us TODAY to make them your own!