Landmark Fine Homes believes in giving back. This year we are collecting school supplies for local schools and one of your favorite teachers at all our Model Homes.
Here are the rules to get your favorite teacher nominated:
You can nominate the Teacher once per day
Nominations will end August 1st, 2018
To nominate them it is easy!
Go to our Facebook Post on Teacher Nomination
Tag or Comment with your favorite Teachers Name
Include the School/District they teach in
Or
Stop by one of our Model Homes and nominate them in person.
All names will be entered into the drawing for the "Favorite Teacher"
We will draw the name of the winner LIVE on August 11th at one of our Community Events- "Donuts in the Drive" that will take place at our Model Homes.
The more you nominate the teacher the more chances they have to win!
You can drop the school supplies by at one of our Model Homes in The Reserve at Valencia, The Springs at Valencia, The Springs at Skyline Trails, The Preserve at Parkside, Carrington Lakes, The Springs at Greenleaf Trails, Little River Trails or Montoro Ridge.
I don't know about you- but we are always up for sprucing up the exterior of our homes! Houzz has always been a great source for our customers to get design ideas on their new homes. There is rarely a week that goes by where we do not have someone show us a pictures from their ideabook that they have created for inspiration on building their new home. What some people might not know is Houzz is also a great resource for all things around your home including organizing, decorating, exterior landscape ideas and more. Check out this great article they posted on "14 Colorful Spring Containers to Cheer Up Your Porch or Garden."
Read more..... https://www.houzz.com/ideabooks/104421968/list/14-colorful-spring-containers-to-cheer-up-your-porch-or-garden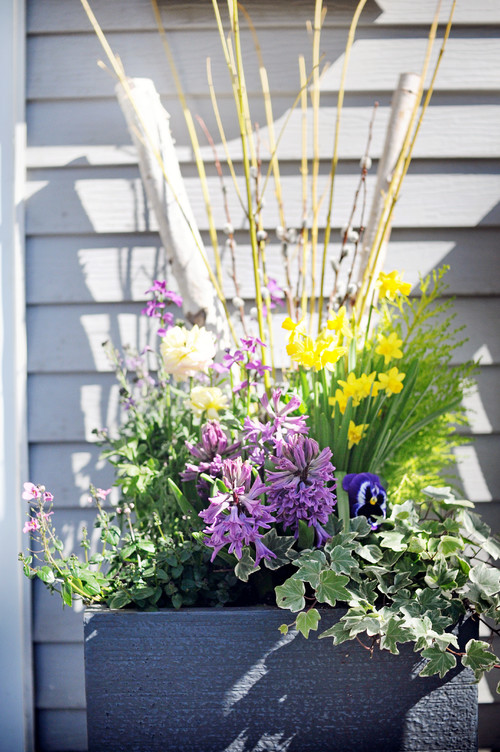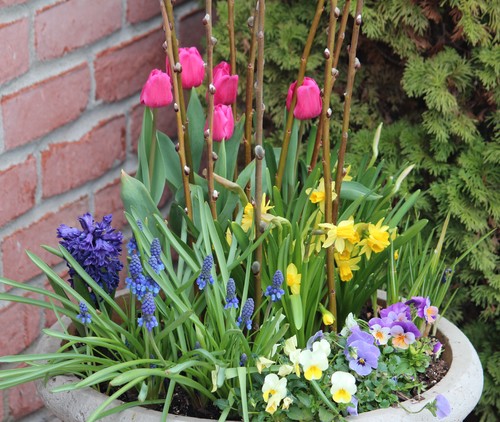 You have picked everything out so the fun can now begin! Meet our Construction Team. It is time to turn over the floor plans and selections to this group. Their job is to take all those ideas and selections you made and bring them to life.
Before we break ground on the project, you will have a Pre-Construction Meeting at our office where you will meet your Construction Superintendent. This is a opportunity for them to be introduced to you as a homeowner as well as your floor plans and selections. They will be briefed on all the details of the home so they have a clear vision of what you are wanting. From this point on they will become part of your family! They will be one of the main sources of contact throughout your build. Their job is to schedule all the trades, get inspections and make sure everything is followed on the plans. They are also the eyes of the company to make sure not only all your selections are fulfilled but everything behind the walls are built soundly and energy efficiently.
During the build of your home, Landmark Fine Homes will schedule several meeting on your jobsite. This gives us the opportunity to educate you on what is behind the walls and get feedback from you on how you want certain areas of your home to look like.
Ground Breaking - You will meet at your home site and have a quick review of how the home will be placed on the lot.
Construction Begins!
Post Frame Meeting - The builder and homeowner meet at the home to verify doors, windows, and wall locations, mark the walls for phone and cable and review the electrical plans.
Pre Drywall Meeting - The builder and homeowner verify everything is installed in the walls and we are ready to begin sheetrock. This is also the time where you will meet with the Custom Cabinet Makers. They will talk with you about what all you would like to see in your cabinets. You will receive a computer generated 3D drawing of those details before the cabinets are made.
Finishes Meeting - The builder and homeowner meet prior to trim, paint and flooring to review the selections you have made and make any adjustments. You will also design your closet layouts at this time.
Flat Work Meeting - The builder and homeowner meet prior to flat work to review. What is flat work? That is your concrete sidewalks and patios!
You are getting close to moving into your new home. Only a few more steps and it will be complete. Check back in next week to see what's next!
It is one of our favorite times of the year!
There is nothing better than the weather changing, cooling temperatures and pumpkins becoming the talk of everything. Along with that in the Home Building world comes the Fall Central Oklahoma Parade of Homes. We are excited to be showcasing 7 Homes in this years Parade.
The first spotlight will be for our home in The Reserve at Valencia. Did you hear the news that this community recently won The Daily Oklahoman Readers Choice Award for Best New Development- North? HOW EXCITING!! We can definitely see why! The Reserve at Valencia offers a community cabana with pool, parks, playgrounds, splash pads, volley ball courts, soccer fields and walking trails. What more would you want in a community?
The Reserve at Valencia is now one of the lucky communities to be getting a brand new 4 lane paved road on Penn. This will allow great access to all the shopping on Memorial, local hospitals and give you even better access to the new shopping areas that are sprouting up on Covell. Temporarily, you will enter the community off of NW 178th by our newest community, The Springs at Valencia. We have direction signs that will lead you into The Reserve at Valencia.
18517 Diego Place is a beautiful floor plan that offers TONS of entertaining space! One of our favorite features about this home is that it offers a screened in back porch. It is another great space that you can enjoy almost year round! Be sure and mark this home as one you MUST see on this years Parade of Homes!
We have been busy in our communities celebrating the end of summer with Ice Cream Socials as well as coming together and supporting our local schools with a back to school supply drive! The Reserve at Valencia and The Preserve at Parkside met within the last week. It is always amazing when you see a group of neighbors come together to rally around a cause!
At Landmark Fine Homes we consistently talk about how we don't just build homes but we build communities. When we say communities we don't just mean taking a piece of land and putting in streets, curbs, developing lots and adding amenities that everyone enjoys. Those are items that go into our thinking but we also have listened to our customers and heard what you wanted. The clubhouses, parks, pools and walking trails are all great but what you are wanting more than anything is a community where you can go out of town and not worry about leaving your home. A community where if someone becomes ill, the neighbors rally around that person and provide meals. A community where when you drive down the street you know the names of the people that live in the homes not just what kind of cars they drive.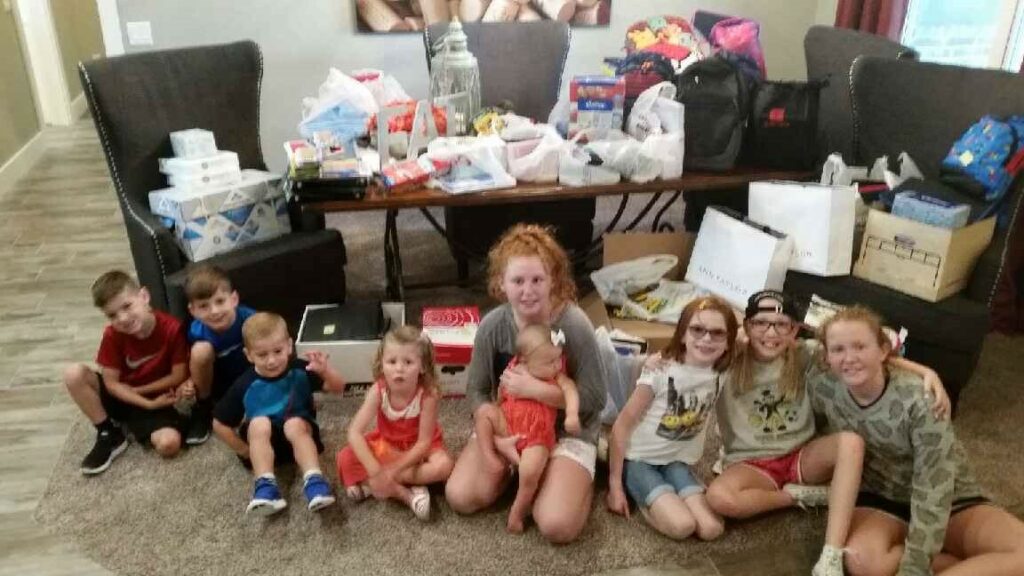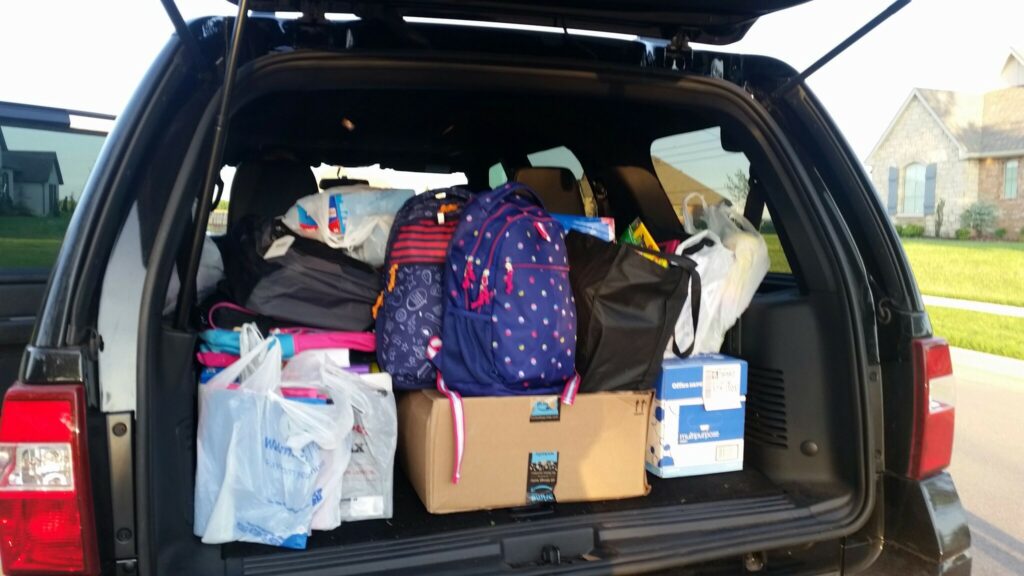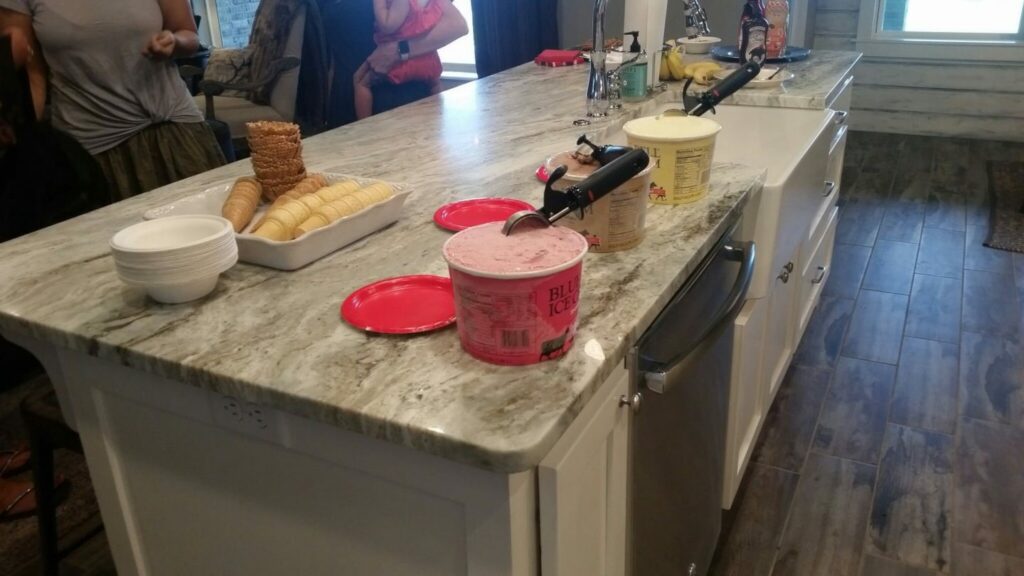 Our focus this year is hosting community gatherings where that can happen. We have found as our world has become more high tech people are still craving high touch opportunities! If this is something you are wanting- talk with one of our New Home Consultants in The Springs at Greenleaf Trails, The Reserve at Valencia, The Preserve at Parkside, Carrington Lakes, Montoro Ridge, Little River Trails, Cascata Falls, or The Springs at Skyline. They would love to help you get into your new Landmark Fine Home.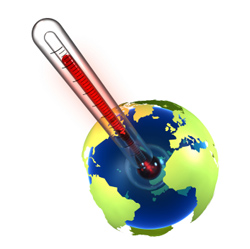 We don't know about you but around here it has been HOT!!! With temperatures in the high 90's and low 100's for the last several weeks everyone is looking for a place to cool off. If you live in one of Landmark Fine Homes communities that offer a community pool- you are in luck!! The pool has been a place where the community has been gathering to relax after a long day at work.
The Springs at Greenleaf Trails, Carrington Lakes, The Reserve at Valencia , Little River Trails and Cascata Falls all offer a pool to be enjoyed by everyone in the community.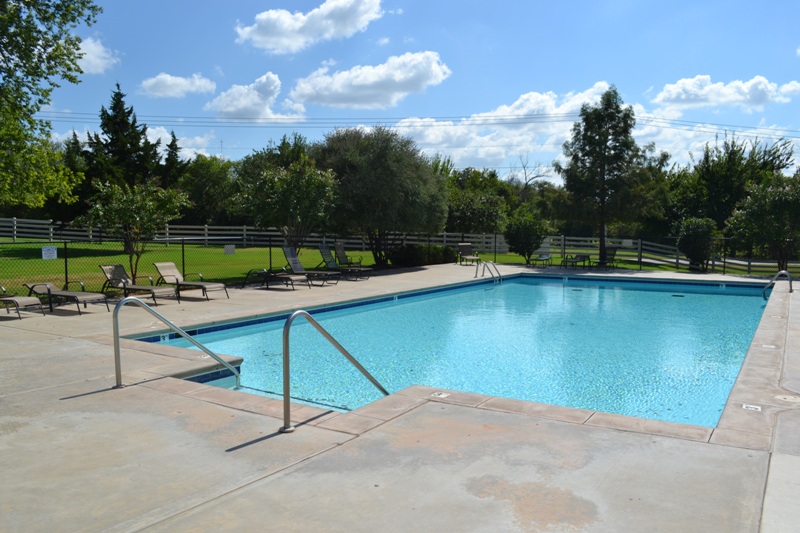 If you don't have a community pool to get wet in at the end of the day, be sure and take care of the air conditioner inside your home. Here are a few tips to make sure it keeps running at its best!
Make sure you are changing your air filters regularly. When your air filter is dirty it makes your air conditioner work harder, which will make your bill higher and reduces the air quality in your home. This will also reduce the life of your HVAC System.
Landmark Fine Homes recommends having your unit serviced regularly. You don't want to be without air in the summer so be proactive and get it serviced to help prevent any issues.
Inspect your outdoor unit and make sure it is clear of grass clippings, mud or other debris.
This beauty is ready for you to move in before the holidays! The Maddie Floor plan is loaded with possibilities at 3375 Square Feet MOL located in NW OKC, Edmond Schools at The Reserve at Valencia.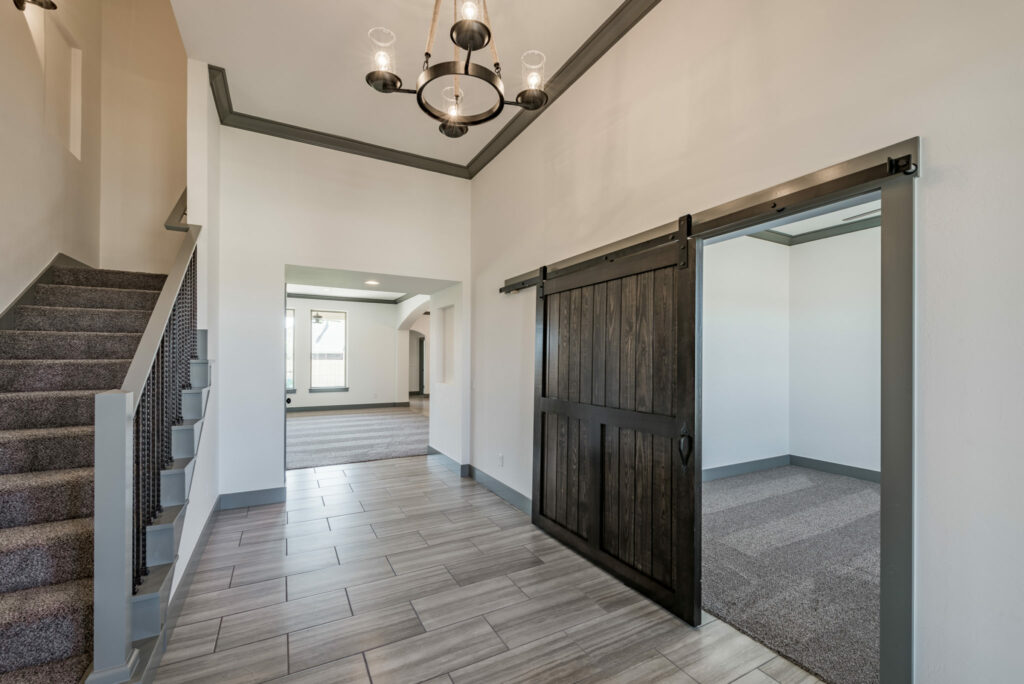 You will love the Grand Entrance that greets you with a stairway that leads to a bath as well as 2 Rooms that can be used as Bedrooms, Recreation Room, Media Room, Craft Area or whatever your heart desires! The Barn Doors allows the front room to be used as a study or a Formal Dining.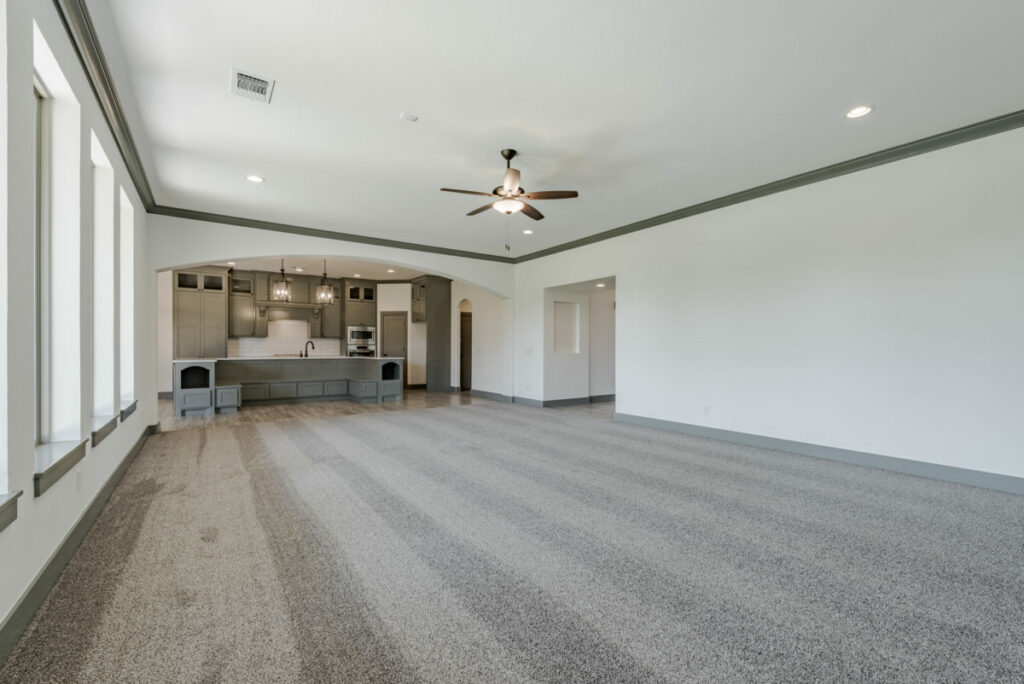 The Great Room is not lacking in GREAT! You will love the Open Kitchen/Living Area that gives you plenty of room for entertaining!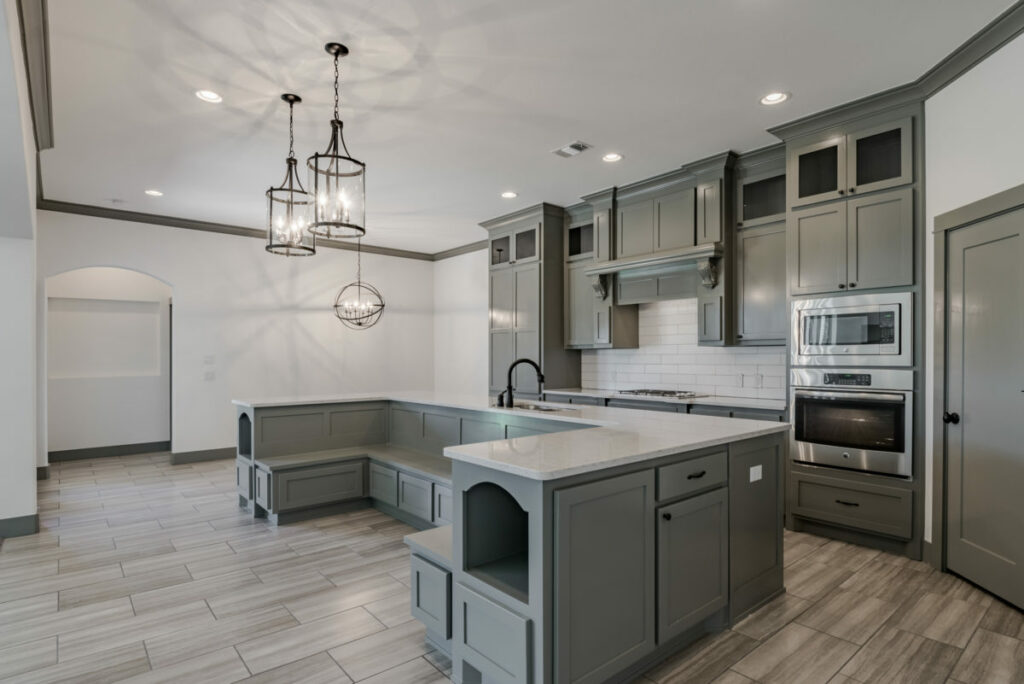 Talk about Entertaining Space- This kitchen has it! The island allows for a table to be anchored in the middle for plenty of seating yet still gives you lots of counter space and storage.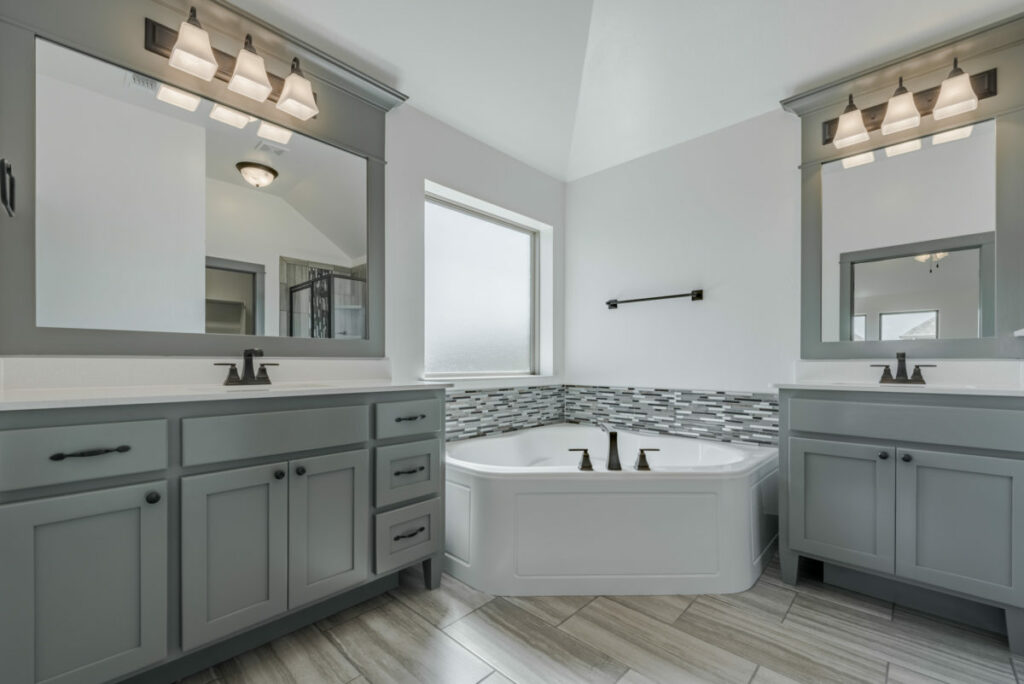 The Master Bedroom is a Retreat all its own. Privacy, with a Master Closet with plenty of storage as well as a great bath will make you never want to leave.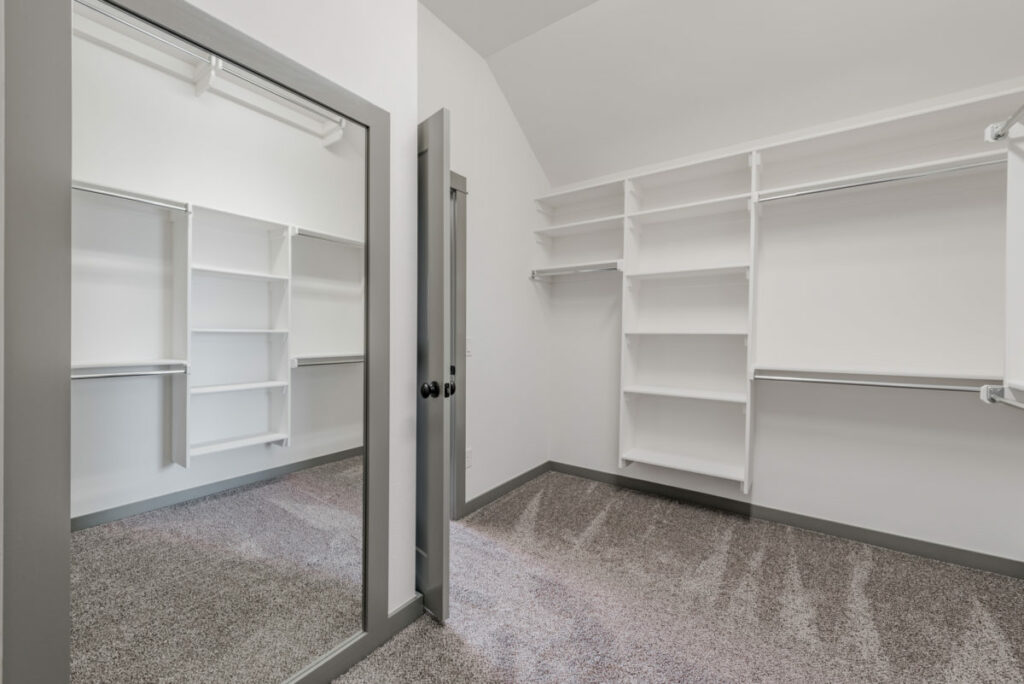 2 Secondary Bedrooms and a Bath complete this Beauty. Another Great thing about this home is the Community! You will love the walking trails, parks, playgrounds and The Reserve comes with a community cabana and pool.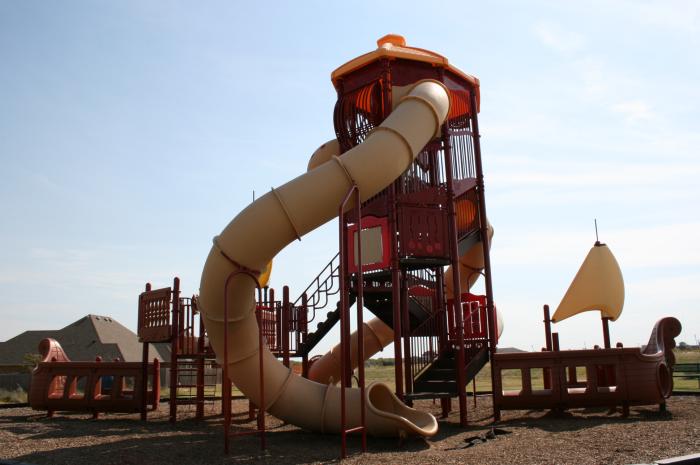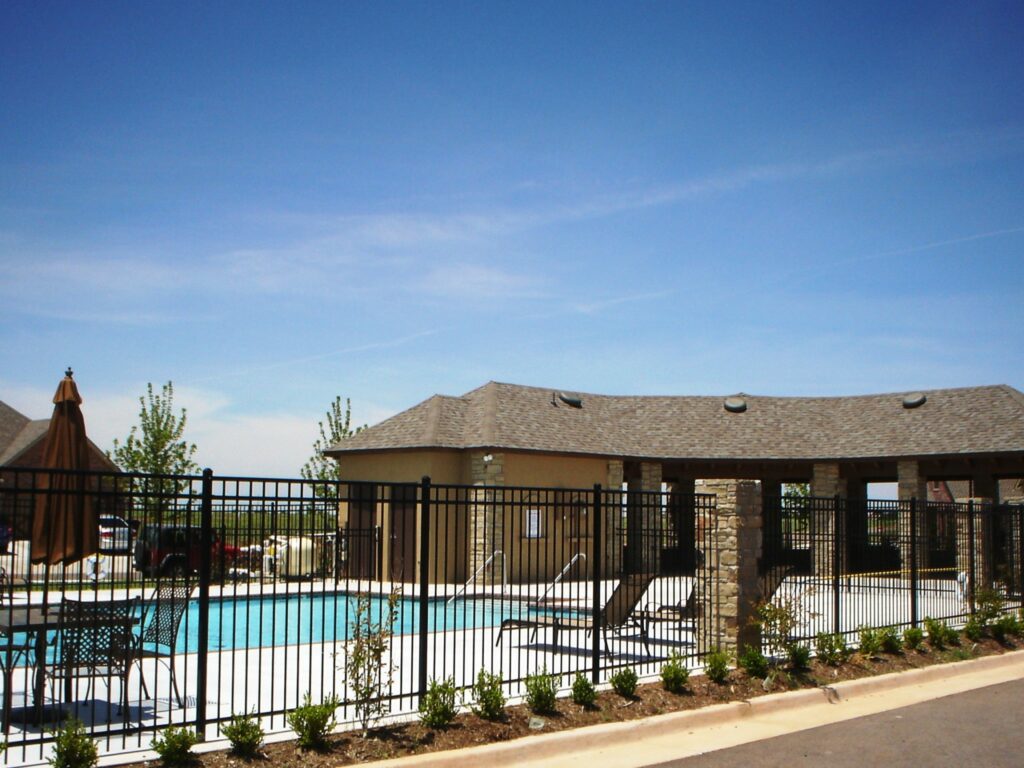 Although we have many more testimony's to share we are going to be wrapping up this series "Testimonial Tuesday's" for now. We will still update the blog with these great stories from our customer's on what their experience has been with Landmark Fine Homes. All of our Model Homes have wonderful books filled with letters from our customers. Stop by any of the homes in Carrington Lakes, Little River Trails, The Springs at Greenleaf Trails, The Preserve at Parkside, The Reserve at Valencia or Belleau Wood to see what everyone has to say.
We were so excited to build for this sweet family!
Dale and I want to thank you for helping us work through the difficult task of building a custom home. We appreciate your knowledge, availability to discuss our concerns and questions through the process. We appreciate your honesty and commitment to only make promises you can keep. You are very patient and always have a calm demeanor which is important in a profession where all kinds of unexpected and challenging things can happen.
Landmark Fine Homes understands that it is not just a house but a home and a big emotional and financial investment. We have enjoyed getting to know you and will continue to work together.
Thank you for helping us achieve our vision for our home!
It is that time of the year. The Central Oklahoma Parade of Homes will run this Spring for two consecutive weekends- May 13-15 and May 10-22. The Parade will be open from 1:00-7:00. We are excited to have 7 homes in this years parade.
18624 Salvador- The Reserve at Valencia- Edmond Schools
This home is in the acclaimed Edmond School District. The Reserve at Valencia offer a community cabana and pool, walking trails, playgrounds, ponds and much more.
Large bedrooms make this home great for any family.
This is the perfect room for the additional 5th bedroom or bonus room.
If you want to see the rest of the house you will want to stop by and see it in person. Our model homes are open Thursday- Monday from 1:00-6:00. We will be open during the Parade weekends until 7:00.
We are so honored to have been chosen by the Coulter family to build their dream home. Stop by one of our Model Homes this week to find out how you can get started on yours! Our model homes are in Carrington Lakes in Norman, The Ranches in SW OKC/Moore Schools, The Reserve at Valencia in Edmond and Belleau Wood in Edmond.